Advanced Certified Scrum Master (Virtual)
Events have proven to be an amazing tool for VIATEC to serve our members and they often achieve multiple goals at once. They provide a dynamic vehicle to recognize our leaders as examples, to learn from each other and experts, to celebrate wins and failures.
This event calendar contains not only VIATEC organized events, but events from the local tech sector and community! Scroll, read and register!
Click the "+" icon to post an event to our calendar!*
*Subject to approval by VIATEC. Events must be a minimum of 3 weeks out or they may not be approved. Please include bullets for "What you'll learn" or "What will be discussed".
Questions? Contact tectoria@viatec.ca
[Full Event Calendar]  [VIATEC Events]  [Tech Events]  [Community Events]
Advanced Certified Scrum Master (Virtual)
Tuesday, July 12, 2022 9:00 AM - Wednesday, July 13, 2022 5:00 PM (PDT)
Description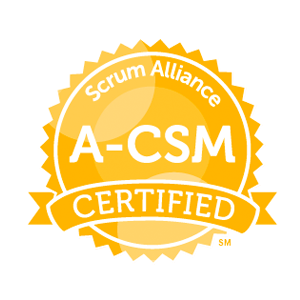 Alluvial - Advanced Certified Scrum Master - Course Overview
This two-day virtual training class allows Certified ScrumMasters (CSMs) to reach the next step in their learning journey.
The Advanced-CSM (A-CSM) training is the second step of the Scrum Alliance Path to CSP program. By drawing on their knowledge and previous experience, it allows them to strengthen their skills in facilitation, coaching, scaling and help them become real leaders in the service of their Team, their Product Owner and their Organization.
Key Areas
Agile, Lean and Scrum
The different postures of the ScrumMaster
The Facilitator posture
Coach posture
Team dynamics
Conflict resolution
The Definition of Done
Engineering practices
Organizational changes
Servant Leadership
Personal development as a ScrumMaster
Who Should Attend?
The Advanced Scrum Master A-CSM training is intended for ScrumMasters with at least one year of experience as a ScrumMaster. It allows them to continue to develop their knowledge of the principles and practices of Scrum and to understand the different postures of an advanced Scrum Master.
Prerequisites
To obtain the A-CSM certification, you must:
Hold the Certified ScrumMaster® (CSM) certification from the Scrum Alliance.
Accept the A-CSM license agreement and complete your profile on the Scrum Alliance website.
Provide evidence of at least 12 months of professional experience as a Scrum Master in the last 5 years.
For more information, please visit here
Pricing:
* Please inquire about the VIATEC Members Discount
Virtual Training Class



Victoria

,

BC

Canada



Tuesday, July 12, 2022 9:00 AM - Wednesday, July 13, 2022 5:00 PM (PDT)
9:00am - 5:00pm
Categories
Educational/Training