Brand and Community Coordinator - Redbrick
Brand and Community Coordinator - Redbrick
Shift is looking for a Branding and Marketing expert to join the team!
Redbrick and Shift are headquartered on the traditional Coast Salish territory, and we respectfully acknowledge the Lekwungen and W̱SÁNEĆ People of this region. With gratitude, we live, work, and care for this beautiful land.
One thing our team members consistently say they value most is our fun and truly 'people-first' culture. Ours is a place where you're given the autonomy to do your best work and provided with all the tools and support you need to do so. Here are some of the things our team loves most about working at Redbrick and Shift:
Highly competitive salary
Attractive vacation, healthcare & benefits, including generous RRSP matching
'People-first' culture that prioritizes fun
Autonomy and freedom to do your best work on your own terms (you won't find any micromanagers here!)
Flexibility to work remotely
State-of-the-art and centrally located offices (Victoria)
Remote work fund to create a successful home working setup
Opportunities to work on interesting products
High-end hardware and equipment — in the office and at home
Opportunities to learn and grow through professional development support, funding, and mentorship
Internal mobility; the opportunity to work with various products and teams across the Redbrick portfolio of companies
Monthly fitness reimbursements to support a healthy and active lifestyle

Redbrick is the parent organization of a portfolio of disruptive digital companies. Headquartered in Victoria, British Columbia, we've scaled from local start-up to global name in a few short years, conceptualizing new business ideas, acquiring established companies, and growing them to super-scaled profitability — all thanks to the people we hire.

4 portfolio companies and growing
1 amazing shared service team
140+ employees

One of our 4 portfolio companies, Shift, is the browser for work–built to help customers manage their accounts, apps, and workflows more efficiently and get stuff done. Stacked with powerful features, and an intuitive design, Shift helps tens of thousands of customers optimize their workflows, collaborate, and work with focus and purpose. In just over five years, Shift has grown to a community of over 250,000 productivity enthusiasts worldwide, and they are not holding back; Shift is on a mission to make the world a more productive place for everyone.
"The exciting, innovative, and collaborative culture at Shift is matched with brilliant, dedicated people who truly enjoy working together to solve problems and achieve big goals. There are endless opportunities to learn, and you feel like you are having a meaningful impact every day."
— Dylan, Senior Digital Marketer, Shift
What does a day look like in my role?
We get it: You want to know what you're signing up for before you apply, right? This is what you need to know: As a Brand & Community Coordinator for Shift, you'll be responsible for:
Brand development

: you'll become our in-house brand guideline expert; reviewing, developing, and optimizing how our brand looks, sounds, and feels across all platforms. You have a way with words and an eye for design that resonates with users and gives everyone in our community a sense of belonging.

Brand management

: you'll be focused on consistency to ensure assets look and feel just right. This means working closely with designers and marketers to ensure everything we publish is authentic, helpful, and of high value for all customers and potential customers.

Social media

: you're a social media whiz with a creative eye and a keen understanding of what type of content aligns with our brand image and voice. You'll be tasked with producing high-quality content on social platforms to engage with our community in an authentic and useful way. You'll be developing and posting content, writing captions, creating videos and graphics, and doing social listening to figure out exactly where we can best engage with our audience.

Brand strategy

: alongside your manager, you will support the development of fully-formed plans to promote our brand effectively with a unique approach to each platform. You'll find new, exciting opportunities with strategies for new campaigns across new platforms. You'll help provide plans for both the aesthetic look and feel and the content of our public-facing marketing materials.

Partnership management

: you'll work with current partners to solidify cross-promotional opportunities. You'll also look for new partners within our app marketplace to work with us to create content and promote Shift to a wider audience.

Email marketing

: Email is an essential lifeline to our audience -- you'll support our Senior Digital Marketer in developing new campaigns and copy, as well as keeping existing campaigns up to date.

Design

: You'll work closely with our marketing, design, and leadership teams to keep our aesthetic on point and polished up–from our website to social media, pitch decks, swag, events, and even email signatures. Familiarity with design platforms like Canva and Figma is a plus!

After 1 week
You will be fully onboarded to our amazing and very close-knit marketing team
You will begin building a rapport with your direct reports and team–in fact, you won't just know what #MarkStrat means, you'll be part of it
You will be familiar with our workflow tools and likely have completed your first few marketing tasks–it's all about jumping in!
You will have connected with the leadership team to understand company goals and what success in your role looks like
After 1 month
You will be very familiar with our brand, values, and marketing initiatives and digging deep with discussions about what that means for X, Y, or Z platform,
content, and upcoming campaigns.
You will understand our processes, tools, and task management system and have completed some initial projects.
You will have completed audits and strategy documents across current and new platforms.
You will be up to speed on our current marketing efforts and coming up with strategies for new campaigns
You will have connected with partners and created new relationships that will provide cross-promotional opportunities
You will have created drafts for new content distributed through our social and email accounts.
After 6 months
You will feel confident in your role and have a strong understanding of key marketing objectives and how you will help achieve them
You will have measured success across your campaigns
You will have promoted the Shift brand with fresh new content on new platforms and with new partnerships
You will have worked on several marketing projects from ideation to completion
You will have a strong rapport with your direct team, as well as with the customer success team and developers from Shift

What we would like to see in you.
Every Shift employee has three things in common: We're curious, hungry, and good-humored. We try our best to balance hard work with good, old-fashioned fun. As a Brand & Community Coordinator with Shift, there are extra specialties we're on the lookout for:
Excellent communication, time management, and writing skills
Bachelor's Degree or Diploma in marketing or related field or equivalent experience
1-3 years of relevant prior experience
A portfolio of past marketing and social media projects (we'd love to discuss these with you!)
Good command over design tools, techniques, layout and visual elements
Creative thinking with attention to detail; you enjoy participating in strategic discussions and getting down to work to make it happen
Self-starter who can work independently and with a team
What next?
If you're picking up what we're putting down, applying is easy as 1, 2, 3.
Apply with your cover letter, resume, and links to your portfolio of past marketing & social media projects, and take this opportunity to tell us your story and why you'd be a good fit on our team.
Download Shift (tryshift.com) -- we want to hear what you think!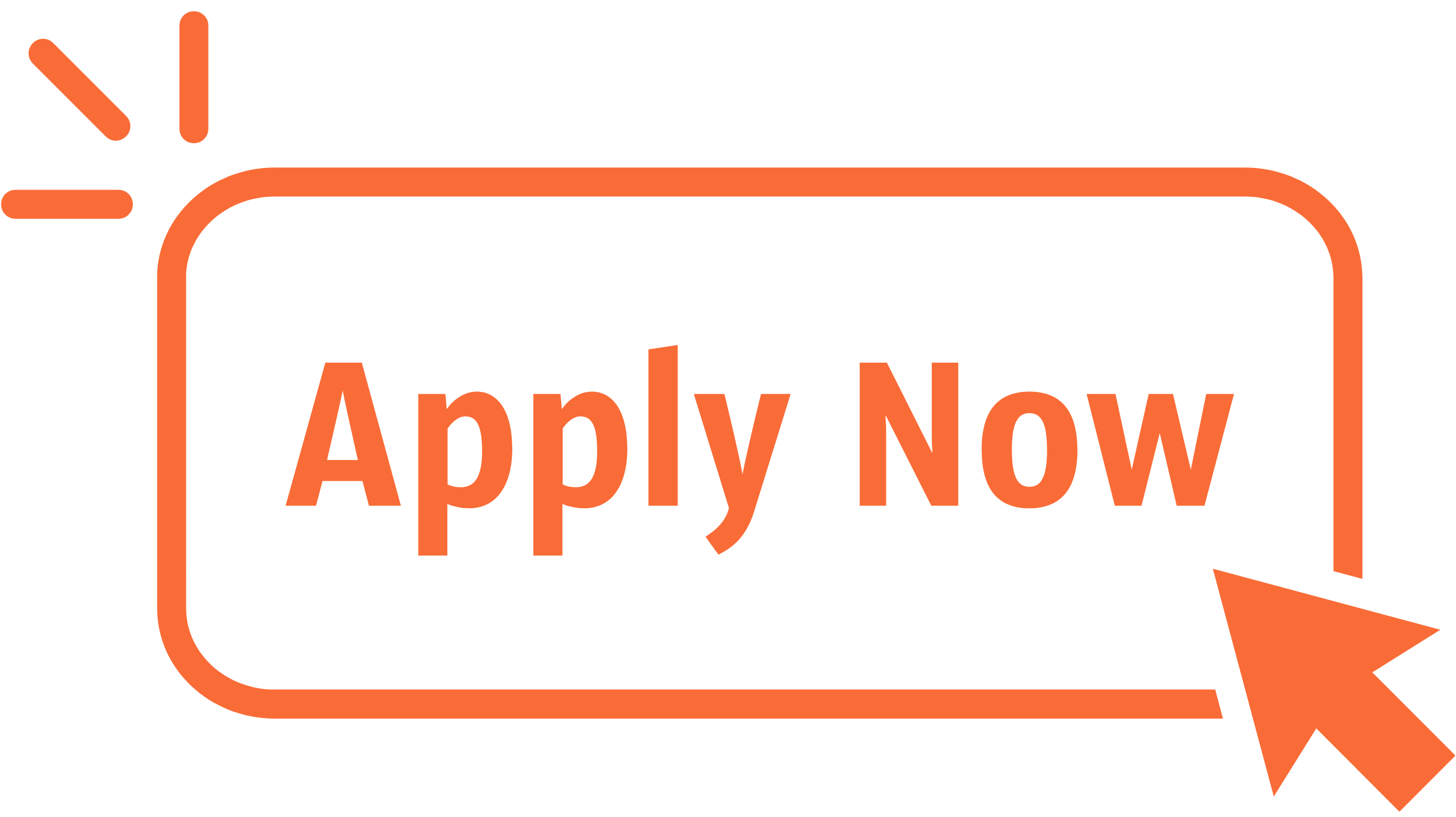 Redbrick and Shift are committed to creating a diverse environment where everyone can be authentic. We value all differences as they are essential for a thriving, happy, and productive workplace. Join us and help build a disruptive company where we are all proud to belong.
Images
Additional Info
Job Type : Full-Time
Location : Victoria, BC
Experience Level : Entry Level