Business Development Specialist - Smart Dolphins IT Solutions
Business Development Specialist - Smart Dolphins IT Solutions
We're excited to meet you and have you join our team as our Business Development Specialist.
A RARE AND MASSIVE OPPORTUNITY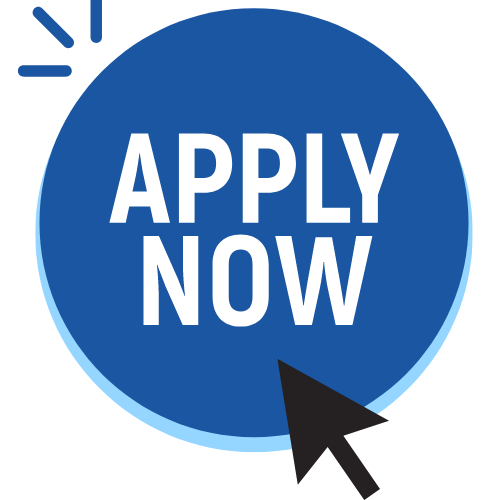 Smart Dolphins is 23 years old, but what we are doing is the best-kept secret in BC. We're making a significant impact on our clients every day, but there is still so much more we have yet to do for our business community; so many more businesses to help!
To expand our reach, we have been methodically building a marketing base beyond our traditional market on Vancouver Island and into the Greater Vancouver market over the past year. We're now ready to launch a much more aggressive business development effort into a massive and underserved market (And we still have so much opportunity in our traditional Vancouver Island market)! This is arguably the most exciting career opportunity we've ever had!
That brings us to… you. You are the next critical member of our team with this mission to empower BC's businesses with their IT. We're super excited to meet you and have you join our team as our Business Development Specialist. The role is described in full here, but essentially, you're the lifeblood of the future of Smart Dolphins. Moreover, you will dramatically impact all the new clients you will bring into our Smart Dolphins community in the coming years. You need to show us why you are the one. You're a superhero and your time is now.
SMART DOLPHINS
We are proud to be a top-performing MSP (Managed Service Provider) passionate about helping SMBs achieve their IT and business goals. Our comprehensive technology solutions and services empower our clients to succeed in today's fast-paced world. Our team of Dolphins comprises highly skilled, experienced, and caring professionals who are deeply committed to their work, their team, and our company's mission. We appreciate humility, coachability, and a willingness to learn and grow alongside experienced team members who support and guide each other in our Dolphin Lives. We strive to create a fun, supportive, growth-filled workplace where everyone feels valued and driven to succeed.
JOB ESSENCE
The Business Development Specialist (BDS) at Smart Dolphins will be responsible for acquiring new MSP clients. This sales-driven individual will use various tactics to connect with SMBs in our Victoria and Vancouver markets, foster trusting relationships and add many companies to our client base through a strong sales aptitude.
The BDS will also collaborate with the marketing team and be responsible for developing and executing a business development strategy, building relationships, and taking a consultative and partnership-oriented approach to sales that aligns with Smart Dolphins' brand promises and overall strategy. As the BDS, you will also work with the operations team to ensure new clients onboard with the right expectations and a smooth transition that ensures long-term relationship success. Overall, the BDS will be a proactive, strategic, and collaborative professional, passionate about business and technology and lives to help SMBs achieve their IT and business goals.
RESPONSIBILITIES
Consultative sales meetings with prospects:
- Disciplined use of our Sales Process with C-Level contacts at prospects to understand their IT needs, pain points, and goals. Presenting Smart Dolphins' solutions and services that align with their needs, emphasizing our brand promises and strong value proposition.
- Setting appropriate client expectations and helping facilitate a smooth onboarding process for new clients.
- Meetings are to be conducted remotely and in person.
Prospecting and lead generation:
- Use our goldmine of a database and continuously increase the quality and quantity of our known opportunities.
- The tactics here will be many, including phoning, emailing, generating referrals, responding to inbound leads, market research and collaboration with the marketing team.
Lead nurturing:
- Continually engaging and warming prospects through creative, persistent, and valuable follow-ups.
- Educating prospects and keeping Smart Dolphins positioned as a valuable and trusted IT partner, ultimately converting them into clients.
Networking, events and thought leadership activities:
- Building relationships with key influencers and decision-makers, building awareness of the Smart Dolphins brand, and staying immersed in the local business landscape.
- Associated travel between the two markets is required. Reliable vehicle is necessary.
Immersion in IT concepts and Smart Dolphins' approach with an ownership mindset.
- Continuously learning about the IT needs and challenges of SMBs, keeping current with industry trends that are most interesting to C-level decision makers.
- Developing a deep understanding of Smart Dolphins' strategy, solutions, services and, of course, knowing our team of Caring Dolphins and their roles.
- Being open to coaching and constructive feedback and using these opportunities to find a better way to sell and market Smart Dolphins' services.
Documentation, Reporting and Analytics:
- Documenting activity and details of prospects, reporting role-related metrics, and reporting on progress towards sales goals.
- Identifying areas for improvement in the sales process and other activities.
Be in the Pod:
- All Dolphins are versatile and are first about the Pod (our team). Assisting other teams and Dolphins is critical to "Elevate the Team."
DESIRED ATTRIBUTES, SKILLS, CREDENTIALS AND EXPERIENCE
- 3+ years of proven experience engaging business owners and C-Level executives.
- Strong sales acumen and formal sales training. Strategic and disciplined use of sales process.
- Proven track record of previous sales success - achieving sales goals within a metric-oriented system.
- A high-level business mindset and passion for the application of IT. Knowledgeable and confident with IT concepts and principles and the ability to apply them to SMB needs.
- Purpose-Driven, self-motivated, requiring minimal management. Can thrive in a fast-paced, "hybrid" work environment with deadlines and goal orientation. Home office must be suitable for hybrid work.
- Fearless attitude with an ability to overcome objections without giving up.
- Excellent communication skills and ability to connect with various stakeholders in an organization. Can translate complex concepts for various audiences.
- Strong presentation skills and confidence in speaking in front of groups.
- Strong organizational skills and ability to work independently and prioritize work.
- Adaptability, resourcefulness, and a desire to continually improve and innovate.
- Highly coachable and humble. Eager to take advantage of our training resources.
- Belief and discipline in the documentation of work and information.
- Familiarity with Managed Service Providers philosophies, methodologies and strategies.
- Collaborative in working with teammates and cross-departments.
- Actively involved in both Victoria and Vancouver business communities. Existing social networks exist to leverage for faster and better results.
- A great addition to our fun, engaging and supportive culture.
OUR RECRUITMENT PROCESS
Our success depends on the quality of the people we invite to join the Pod. As such, we invest heavily in our recruitment process with Dolphin candidates who are eager to explore our career opportunities. We have a robust methodology and prioritize this work to ensure we're starting a long-term, win-win relationship with all new Dolphins.
We have several phases as follows below (this can vary). We quickly assess candidates at each stage, filtering down to the best candidates. We endeavor to get each candidate through our process within a week or two. We will invite candidates to the next step via email at which time the next phase is described in more detail.
- Initial application (resume and cover letter)

- Compensation review and Assessment(s)

- Phone Screen

- Role Interview

- Culture Interview

- In-Office Shadowing and/or "Meet and Greet"

- Due diligence (references, etc.)

- Job Offer/Acceptance





ARE YOU THE ONE?



Additional Info
Job Type : Full-Time
Location : Victoria, BC, Sidney, BC, Nanaimo, BC, Duncan, BC
Experience Level : Intermediate Level, Senior Level, Director, Executive