Proactive Onsite Technician (System Admin) - Smart Dolphins IT Solutions
Proactive Onsite Technician (System Admin) - Smart Dolphins IT Solutions
Proactive Onsite Technician (Victoria, BC)
Apply at: Proactive Onsite Technician
Our culture and atmosphere is positive, open and dynamic. We love our Dolphin lives and always strive to help and elevate each other. We are awesome and we have proof! We are certified as a "Great Place to Work" and placed 15th in the national standing of top 50 businesses with under 50 employees. Check us out here!
More important than specific skills is the candidate's attitude toward people, technology and Smart Dolphins. A strong technical foundation with a corresponding confident and driven approach to learning and serving clients.
Finding the right person is of paramount importance to us. We hope that this overview of the opportunity sparks a strong interest in that right person. If you feel that this person is you, please submit your resume. We like to receive an up-to-date and applicable resume with a brief cover letter describing why you are an excellent candidate for this position.
POSITION SUMMARY
The Proactive Onsite Technician is responsible for delivering proactive onsite and remote IT services to an assigned customer base. You will audit and continuously align a set of clients against established technology standards, onboard new clients, maintain and manage client networks, and develop in-depth documentation about clients for other teams to follow. You will occasionally solve technical problems remotely and onsite.
POSITION RESPONSIBILITIES
- Onsite and Remote proactive and reactive network support services.
- Perform best practice reviews of existing technology against established technology standards.
- Continuously maintain and align client technology against standards.
- Help identify risks within clients IT environments.
- Develop deep subject matter expertise for each assigned client and create and maintain technical documentation for client systems.
- Onboarding new clients, including performing network assessments and creating technical documentation.
- Perform monthly IT Health Checks against clients.
- Manage client LAN/WAN, virtual environments, storage, backup, and security technologies.
- Work with Smart Dolphins' consultants on the development of client IT roadmaps and budgets.
- Attend client technology steering meetings and support Smart Dolphins' consultants in presenting business technology concepts, options, and solutions.
- Work cross functionally with other teams to deliver comprehensive IT solutions.
- Work on/with the reactive support (service desk) team as often as required.
- Assist VCIO with account management responsibilities.
- Track all time within Smart Dolphins' ticketing system.
- Provide project, time and materials services and on-call after hours customer support as scheduled.
QUALIFICATIONS AND EXPERIENCE
- Experience managing Microsoft business class server, desktop, network, and cloud technologies.
- Organized and detail oriented, with lots of energy for detailed work.
- Skilled in technical writing and maintaining documentation.
- Process and systems focused.
- Resourceful.
- Strong sense of urgency.
- Customer service focused.
- One or more technical certifications or comparable experience.
- Driver's license and vehicle available for work.
- Flexible working hours to accommodate the occasional change that requires business interruption.
- Professional.
OTHER DESIRED QUALIFICATIONS AND EXPERIENCE
- MSP (Managed Service Provider) experience
- Experience Troubleshooting Microsoft Windows in a business environment
- Experience managing/ troubleshooting Microsoft Windows Server
- Proficient with Active Directory Domain Services Administration and Group Policy Management
- Proficient with Microsoft 365 and Azure Active Directory
- Proficient LAN/ WAN Network Connectivity Troubleshooting Experience
- Proficient managing and configuring Hyper V
- Proficient configuring/ Troubleshooting Firewalls
- Proficient configuring/ Troubleshooting Network Switches including VLANs
- Experience with Backup/ Disaster Recovery Devices
- Experience Configuring/ Troubleshooting NAS devices
- Experience with Remote Management Tools
PERFORMANCE MEASUREMENTS
- Completed Best Practice Reviews
- Utilization: 70%+ of hours dedicated to client facing work
- 100% of tickets updated in real time, every day

OTHER LOGISTICS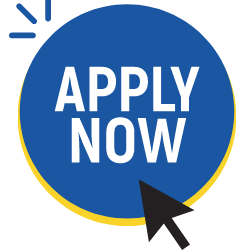 - 8-5 Monday to Friday
- Onsite at client locations 3-5 days/week
- Occasionally working at our Quadra / McKenzie office in Victoria, with some flexibility to work from home.
Apply at: Proactive Onsite Technician
Images
Additional Info
Job Type : Full-Time
Location : Victoria, BC, Nanaimo, BC, Sidney, BC, Vancouver Island, BC
Experience Level : Junior Level, Intermediate Level