Rapid Response Technician - Smart Dolphins IT Solutions
Rapid Response Technician - Smart Dolphins IT Solutions
Apply at: Rapid Response Technician
Our culture and atmosphere is positive, open and dynamic. We love our Dolphin lives and always strive to help and elevate each other. We are awesome and we have proof! We are certified as a "Great Place to Work" and placed 15th in the national standing of top 50 businesses with under 50 employees. Check us out here!
More important than specific skills is the candidate's attitude toward people, technology and Smart Dolphins. A strong technical foundation with a corresponding confident and driven approach to learning and serving clients.
Finding the right person is of paramount importance to us. We hope that this overview of the opportunity sparks a strong interest in that right person. If you feel that this person is you, please submit your resume. We like to receive an up-to-date and applicable resume with a brief cover letter describing why you are an excellent candidate for this position.
POSITION SUMMARY:
As a Rapid Response Technician, you are the first point of contact for our clients when they encounter technical issues. You will be responsible for providing high-quality technical support to our clients and ensuring their issues are resolved quickly and efficiently.
One of the main responsibilities of a Rapid Response Technician is to receive and triage new incoming tickets. This includes assessing the urgency and severity of the issue and determining the appropriate course of action. The technician will then be responsible for identifying and troubleshooting technical issues and providing solutions where resolution can be reached quickly. This may involve using remote support tools and remote access software to access client systems and diagnose problems.
Another important aspect of the role is effective communication with clients. The technician will need to communicate with clients to gather information about their issues and provide status updates on the progress of the resolution. They will also need to document all troubleshooting steps and results in the ticketing system, to ensure that all information is accurately recorded and can be referred to in the future.
Rapid Response Technicians are motivated and able to manage competing priorities and communicate well with their other team members. They are knowledgeable and can balance the "full picture" of what is going on in the reactive world.
Overall, the Rapid Response Technician will play a key role in maintaining our clients' satisfaction and ensuring that their technical issues are resolved quickly and effectively. If you have a passion for technology and providing excellent customer service, we encourage you to apply for this exciting opportunity.
JOB RESPONSIBILITIES:
- Receive and triage new incoming new tickets via phone, email, and our service portal.
- Identify and troubleshoot technical issues and resolve "QuickFix tickets".
- Communicate with clients to gather information and provide status updates.
- Document all troubleshooting steps and resolutions in the ticketing system in real time.
- Escalate complex issues to other team members or management as needed.
- Continuously strive to improve the quality of service provided to clients.
- Fill in as a dispatcher/service coordinator when required.
- Be resourceful in seeking solutions to problems or in caring for clients.
- Maintain education and knowledge to align with support needs.
- Live and breathe Smart Dolphins' Core Values. Understand and help drive our Vision, Mission, Value Proposition, and Service Offerings.
- Enthusiastically take on the role of your primary job description, knowing that at times you will be called upon to fill responsibilities defined within secondary job functions.
QUALIFICATIONS OF A RAPID RESOPONSE TECHNICIAN
- 2+ years of experience in a technical support role (MSP experience a plus
- Strong knowledge of Windows operating systems
- Experience with Microsoft 365 administration
- Experience with remote support tools and remote access software
- Excellent communication and customer service skills
- Resourceful problem-solving and troubleshooting abilities
- Ability to work independently and in a team environment
- Experience dispatching or coordinating is a plus
- A+ and Network+ certification is a plus

Experience is great, but we are looking for the right person to join our awesome award-winning team! Smart Dolphins will provide training to close any knowledge gaps, including support of technical certification pursuits. 
WHAT DOES SUCCESS LOOK LIKE IN THIS ROLE?
A successful Rapid Response Technician not only excels in answering and closing a high volume of calls and tickets, but also proactively builds strong relationships with clients. They are known for their consistent and professional communication and are able to establish trust and rapport with clients. They collaborate effectively with their colleagues, openly discussing challenges and seeking help when needed in order to continuously improve team performance. To be successful in this role, one must consistently meet and exceed goals for Customer Satisfaction (CSAT), ticket closure and billable time, while being able to independently close 90% of assigned service tickets.
Personal Key Performance Indicators (KPI) – measured statistics 
Individual metrics will be measured in personal NPS, tickets closed / day and % billable / utilization averaged per month. 
- CSAT GOAL: 99%
- Close an average of 15 tickets per day. 
- Consistently achieve a billable average of 70%. 
SMART DOLPHINS COMPANY CULTURAL EXPECTATIONS
Represent Smart Dolphins IT Solutions Inc., by exemplifying company's core values in a professional manner. 
- Elevate the Team
- Love your Dolphin Life
- Find a Better Way
OTHER LOGISTICS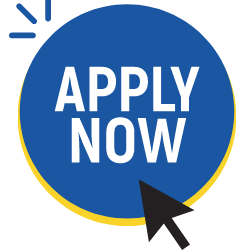 - 8-5 Monday to Friday
- Occasionally working at our Quadra / McKenzie office in Victoria, with some flexibility to work from home.
Apply at: Rapid Response Technician
Additional Info
Job Type : Full-Time
Location : Victoria, BC, Sidney, BC, Nanaimo, BC, Duncan, BC, Vancouver Island, BC, Remote
Experience Level : Junior Level, Entry Level, Intermediate Level