Health Tech Nights
Wednesday, February 22, 2023 (5:00 PM - 8:00 PM) (PST)
Description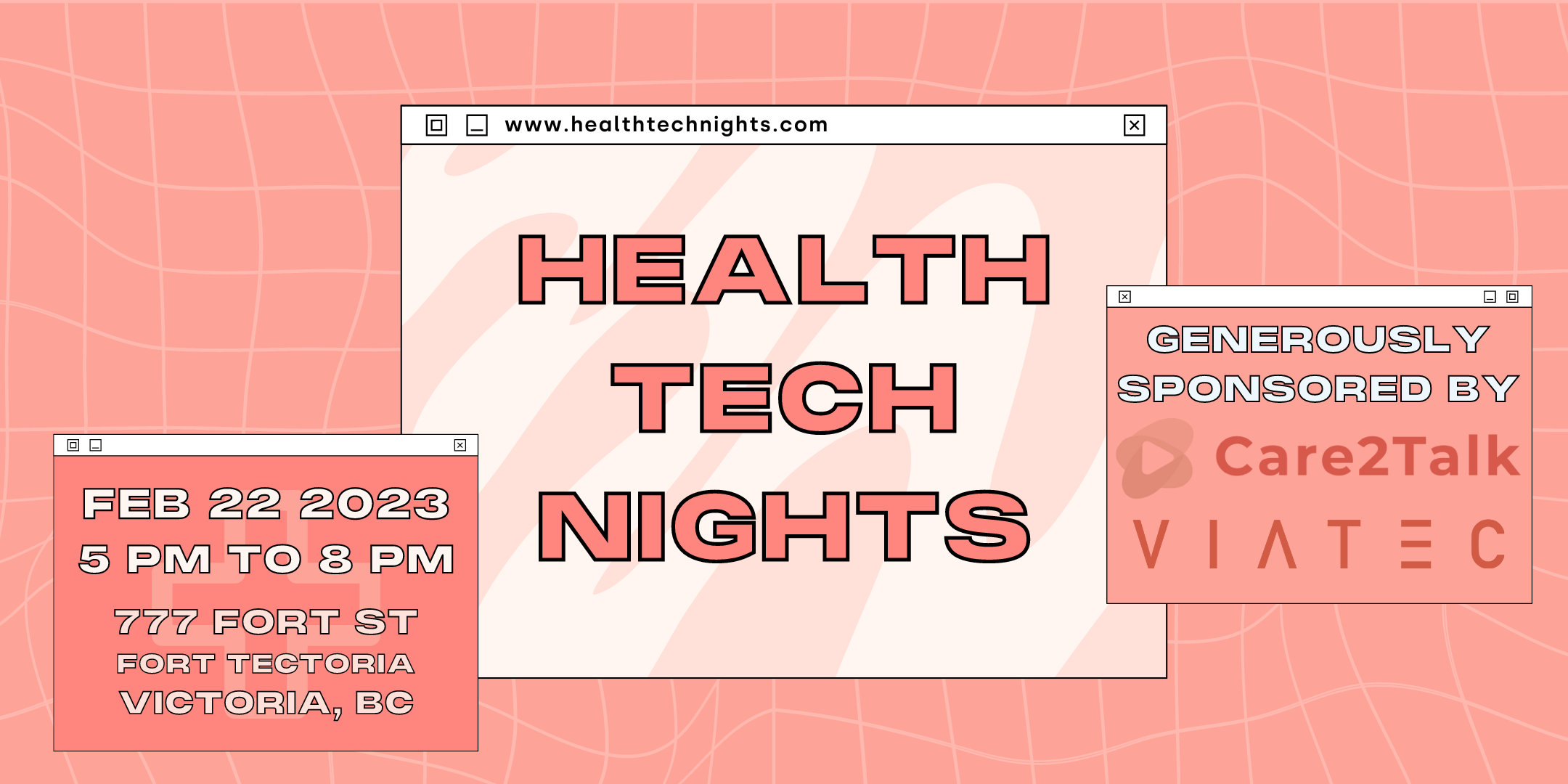 Where Victoria's greatest healthcare professionals meet Victoria's greatest tech professionals.
Join us for an evening of networking and good company, plus discussions with our speaker Jordan Schley from Care2Talk. Jordan will share his story on the growth of Care2Talk over the past year and what it takes to become a partner with the Primary Care Network(s) within BC. You'll hear about the opportunities and challenges his team has gone through to enable access to primary care services and more! This will be a great way for anyone in the health tech space to gain an understanding of how to grow their product in a public system.
Special thank you to VIATEC and Care2Talk for sponsoring this event.
This is a private event operating at limited capacity so unfortunately no +1s and no children are able to attend. You must be registered to attend the event.
Fort Tectoria
777 Fort Street



Victoria

,

BC

Canada



Wednesday, February 22, 2023 (5:00 PM - 8:00 PM) (PST)
Categories
VIATEC Events
Tech Events
Community Events
Events have proven to be an amazing tool for VIATEC to serve our members and they often achieve multiple goals at once. They provide a dynamic vehicle to recognize our leaders as examples, to learn from each other and experts, to celebrate wins and failures.
This event calendar contains not only VIATEC organized events, but events from the local tech sector and community! Scroll, read and register!
Click the "+" icon to post an event to our calendar!*
*Subject to approval by VIATEC. Events must be a minimum of 3 weeks out or they may not be approved. Please include bullets for "What you'll learn" or "What will be discussed".
Questions? Contact tectoria@viatec.ca
[Full Event Calendar]  [VIATEC Events]  [Tech Events]  [Community Events]