The Power of Mentorship: Developing a Diverse Leadership Pipeline
The Power of Mentorship: Developing a Diverse Leadership Pipeline
Tuesday, February 28, 2023 (12:00 PM - 1:00 PM) (PST)
Description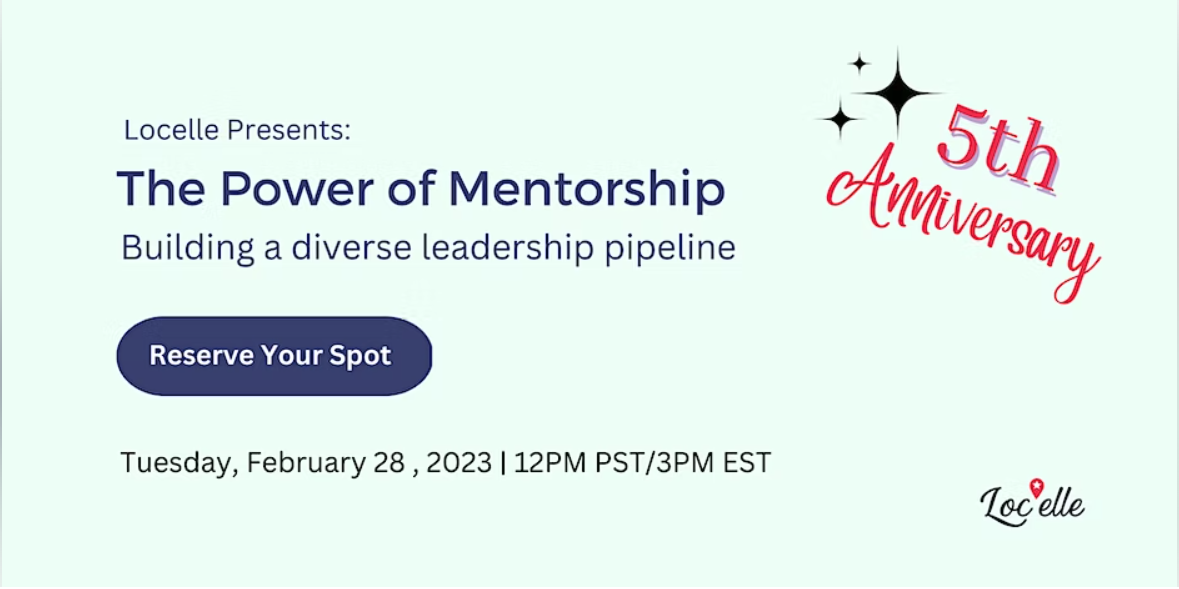 We have seen firsthand how Mentorship can translate into career development and help individuals grow personally and professionally.
Come join us and learn how Mentorship helps develop a diverse leadership pipeline and hear from people who have had success with it - both as mentors and mentees.
Featuring a successful match share their experience and insights on the power of mentorship.
Speakers include:
Noureen Syed, Data & AI Leader, IBM Consulting
Pradeepa Dhanasekar, Director of Engineering, Able
Stephanie Redivo, Equity, Diversity and Inclusion (EDI) Program Lead, TransLink
Humaira Ahmed, CEO, Locelle
Ideal for:
1. Women and individuals who identify as BIPOC, LGBTQ seeking mentorship.
2. Leaders and HR folks interested in learning about how mentorship can attract, develop and retain top talent.
BONUS: We will also be giving away 5 spots to 3 month cohorts for BIPOC folks from the audience.
Virtual

Tuesday, February 28, 2023 (12:00 PM - 1:00 PM) (PST)
Categories
Tech Events
Community Events
Virtual
Educational/Training
Leadership
Diversity, Equity and Inclusion
Events have proven to be an amazing tool for VIATEC to serve our members and they often achieve multiple goals at once. They provide a dynamic vehicle to recognize our leaders as examples, to learn from each other and experts, to celebrate wins and failures.
This event calendar contains not only VIATEC organized events, but events from the local tech sector and community! Scroll, read and register!
Click the "+" icon to post an event to our calendar!*
*Subject to approval by VIATEC. Events must be a minimum of 3 weeks out or they may not be approved. Please include bullets for "What you'll learn" or "What will be discussed".
Questions? Contact tectoria@viatec.ca
[Full Event Calendar]  [VIATEC Events]  [Tech Events]  [Community Events]