Big changes announced for December's Victoria Tech Community Awards
Big changes announced for December's Victoria Tech Community Awards
Victoria's tech sector is a giant hiding in plain sight. The city may be B.C.'s capital but when you look closely, the full view of what drives the city forward becomes clear: its $4.06 billion tech economy, which has 1,000 companies that employ nearly 17,000 workers.
To bring the tech community together and take a moment to celebrate the people and organizations growing the industry, VIATEC – Victoria's main tech industry association – has been producing the annual VIATEC Awards.
This year's event is set to take place on Thursday, December 8 in Carson Hall at the Victoria Conference Centre, but will look slightly different, in both name and execution.
The event is now called the Victoria Tech Community Awards, and anyone in the community can be nominated to win, regardless if they're a member of VIATEC or any other group.
According to VIATEC CEO Dan Gunn, his organization wanted to build on the past success of the awards program and find ways to meaningfully evolve it to serve the city. To do this, VIATEC engaged with other local tech-focused groups to gain insights on what modifications could be made. The new collaborators include Island Women in Science and Technology, the Coast Capital Innovation Centre, Capital Investment Network, Women's Equity Lab, and Alacrity Canada.
"Our sector and tech community have flourished over the last 20 years, bringing along with it new organizations and groups with similar overarching goals of supporting the people and ventures that call Victoria home," explains Gunn. "Having us all come together as a coalition to steer and shape the event is an ideal approach and further demonstrates what makes our tech community so special."
Additional changes the coalition made include refined award categories and how awardees will be selected. Recipients will now be chosen by either a panel of delegates from the coalition or audience polling at the event itself.
Claudia Blum, a founding and general partner at Women's Equity Lab Victoria, believes the awards are a tribute to the city's entrepreneurs and innovation. Her organization was recognized with the Angel of the Year award in 2019. Now, she says, it's "thrilled to be a part of the diverse group of community-driven organizations that VIATEC has brought together to foster inclusivity and select the award recipients for this year's Victoria tech awards."
Nominations for the awards are now open. Find out more details.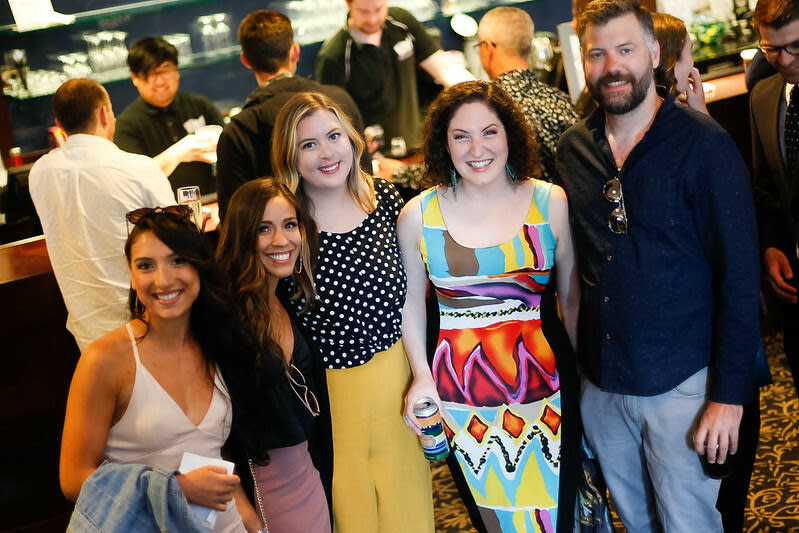 Additional Info
Media Contact : William Johnson
Source : victechjournal.com