Co-ops, unions, collectives: what employers can learn from these successful collaborative business models
Co-ops, unions, collectives: what employers can learn from these successful collaborative business models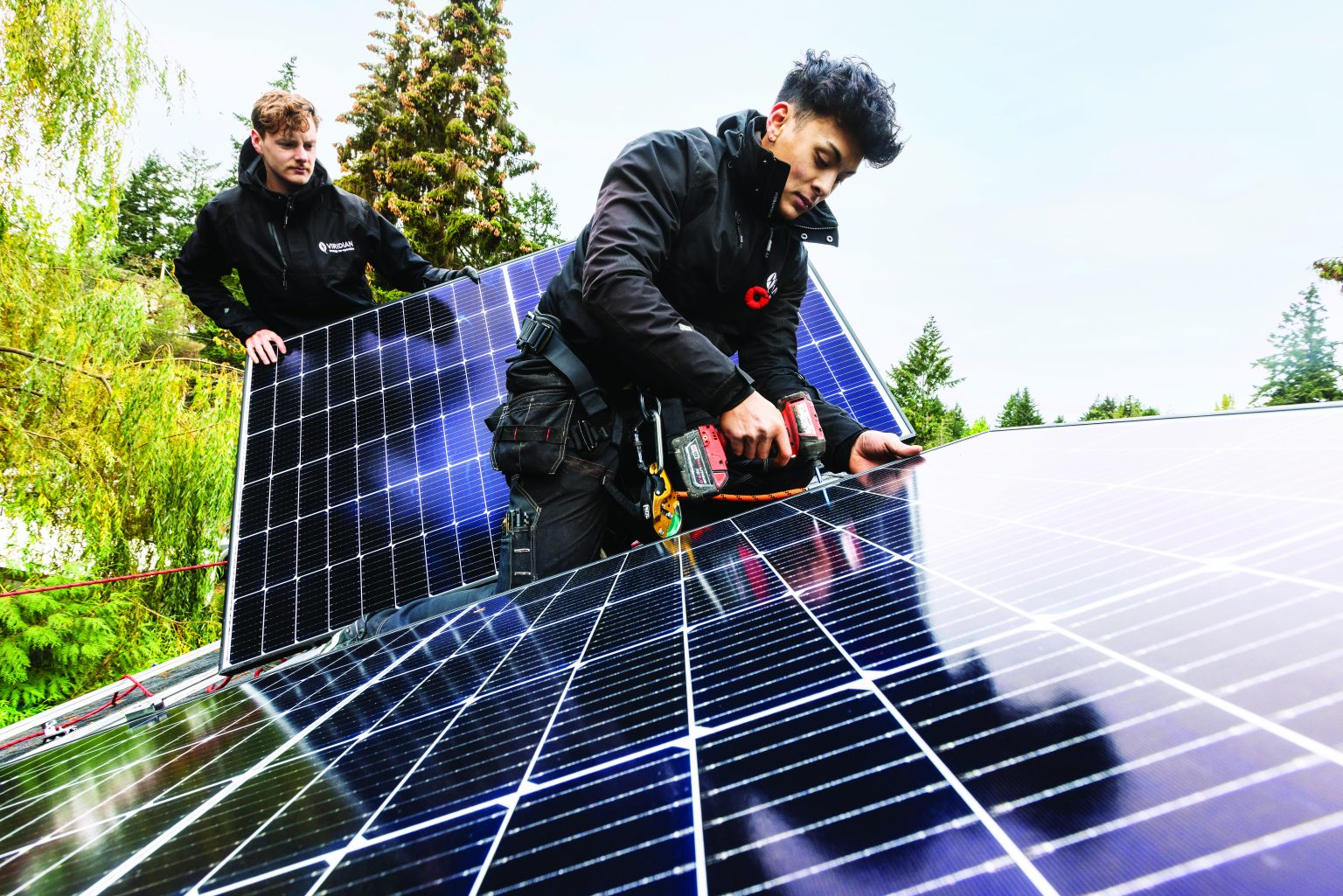 Coworkers at Viridian Energy, a solar energy co-op based in Duncan, are also co-owners. Collaborative business models like this give employees a sense of security and a stake in the business — and they are on the rise. Photo By: Jeffrey Bosdet.
Whether they're resigning greatly or quitting quietly, employees are demanding change at work. They're seeking to be respected as equals, to contribute to something that fulfils their purpose and improves their overall quality of life.
To achieve this, some workers are forsaking traditional corporations and investing their labour in collaborative models that involve them more fully in the rewards — and even the risks — of business.
Collaborative business models hold wisdom about building the trust and cooperation needed to engage and retain employees for the long term. While not every company will be suited to a collaborative model, every employer can learn from what these employee-friendly models are doing right.
Safety: A Union Model
Currently Starbucks has only one unionized corporate location in Canada and it's right here on Victoria's Douglas Street. The idea to unionize was initially a joke between coworkers in response to shared feelings and fears they had about health protocol enforcement and customer behaviour during the early days of COVID in 2020. But when they felt unheard by management, the energy of the conversation shifted and they began exploring the idea for real.
Barista Kolton Martin was one of the employees that helped make it happen and was until recently the location's shop steward. "Unions in general mean better conditions in the workplace, better pay and better safety standards," he says. "And then the whole other side of it is the psychological feeling of having a say, in being an authority in your own work … there's dialogue between the workers and the management as opposed to being dictated to."
Their collective agreement covers typical health and safety protocols, but also includes a clause specific to protecting the psychological safety of the employees. "That was big because if something is threatening from the perspective of the worker, they can take action on it and file a grievance if something wasn't done," he says.
While Starbucks itself isn't happy about having a unionized store, Martin feels that it's actually an asset when it comes to recruitment and retention. "Some people … have intentionally come to our store because it was a union store. They know about unions, they're passionate about it," he says. "In general, everyone who's coming to work here has either sought it out because of that or been quite excited when they found out about it."
A tsunami of service and retail workers are following suit in the U.S., with unionizing initiatives on the rise at Starbucks, Amazon, Trader Joe's and others. Some of them have reached out to Martin and his colleagues to learn how they did it here and to cheer one another on.
Martin hopes that these growing union efforts will send a message. "My dream for the future is at some point Starbucks will do the calculation and then they'll think it over and realize that maybe this sort of scorched-earth policy that has been taken in the U.S. isn't what's best for the company, the customer or the worker and that a more cooperative approach will come around."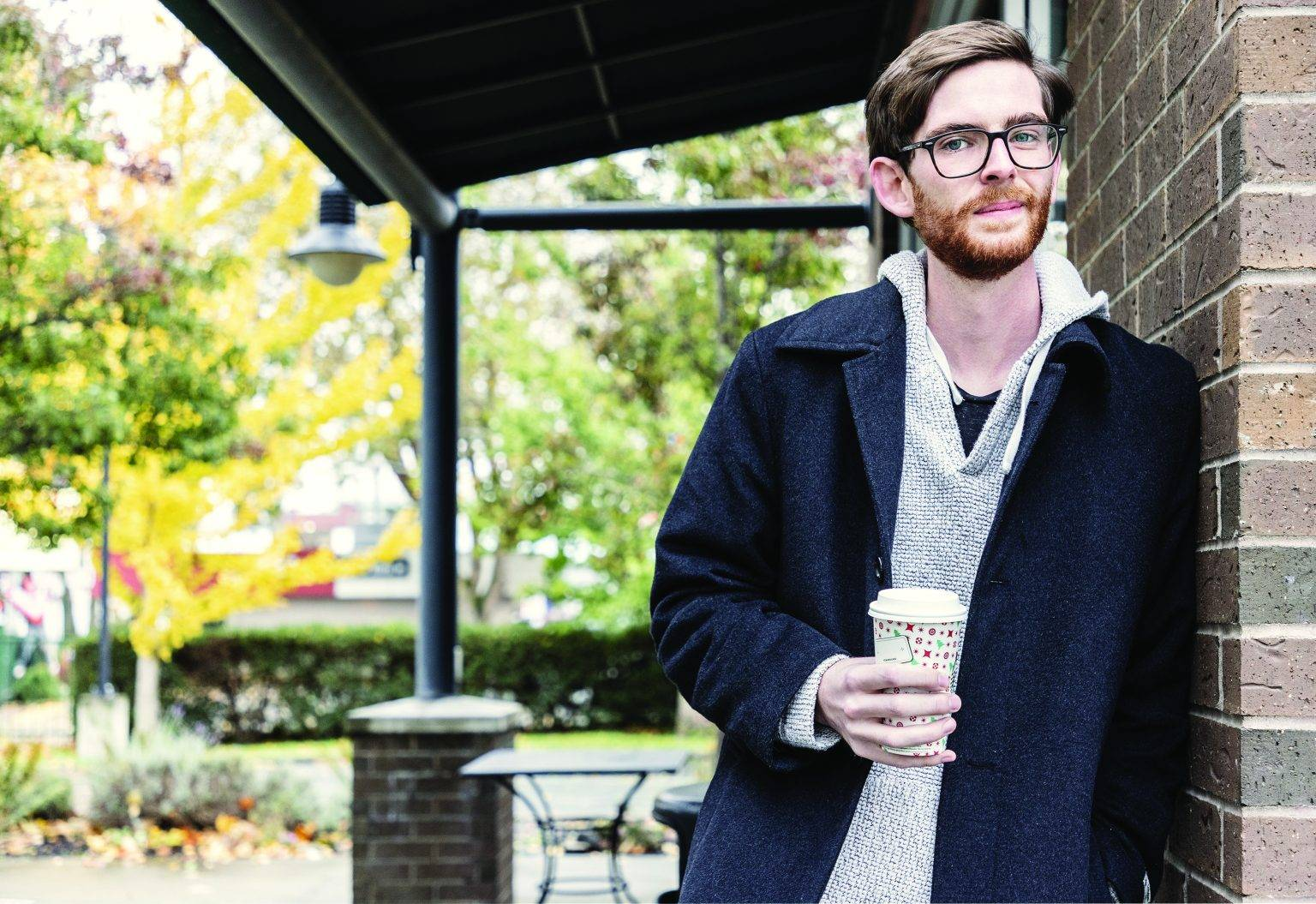 In response to less-than-ideal workplace conditions, barista Kolton Martin was one of the employees to start the union at the Douglas Street location of Starbucks. So far it's the only unionized location of the coffee chain in Canada. Photo By: Jeffrey Bosdet.
Transparency: A Collective Model
When COVID shuttered public arts and crafts fairs, local artisans abruptly lost the primary sales channel for their handmade wares. Jewelry designer Cory Judge, glass-blower Vanessa Gaudet and Esquimalt Farmers' Market founder Katrina Dwulit knew the maker community needed a life raft asap, but the usual commercial path of acquiring stock at wholesale prices and selling it for a profit wasn't an option.
"We didn't have the capital to buy everything," says Judge. Instead, they based their store on a consignment system where everyone shares in the risk. "They're investing their product with us. And we're working together to sell it."
The Victoria Market Collective was born, with the co-owners openly sharing their consignment structure on vendor applications: Each vendor gets 55 per cent of the revenue from all sold products, while the store keeps 45 per cent and the money is paid out on a monthly basis. "As three women coming together creatively to do this, we wanted to have a sense of a team with all of our artisans," Judge says. "The consignment structure feels like it satisfies that sense of team involvement, where everybody feels supported."
Now representing over 150 artisans, their model has been so successful that they won a Douglas 10 to Watch Award in 2022 and are expanding into online sales. "We figured it out as we went," Judge says. "You just have to believe in yourself, go for it and be reasonable in your expectations."
Empowerment: A Cooperative Model
Elvezio Del Bianco, a director at the BC Co-op Association (BCCA), isn't surprised to see employees standing up for change at work. "Corporate structures are predicated on disconnection," he says. "Owners and shareholders essentially float above this machinery of profit-making, which floats above a consumer base that is just a source of revenue extraction for them. The whole system is predicated on these kinds of separations."
Alternatively, worker cooperatives empower employees by making each one of them a member who co-owns the enterprise and participates in its democratic governance.
As a co-owner of Viridian Energy, a solar energy co-op in Duncan, Eric Smiley sees firsthand how the structure affects their entire team. "When they speak with the clients, they recognize that no, I'm not just an employee. I'm talking to you as an owner of this entity."
Smiley also sees the positive impacts extending into his life beyond work. "We're trying to look at the long game here. We're trying to have a comfortable life, spend time with our families, do the things that are important," he says. "Having a co-op structure really facilitates that because I have the ability to have some control over the direction of how this company goes."
Part of Del Bianco's work with the BCCA involves dispelling common co-op myths. "I think some people get daunted by this model, because they think, 'How could you possibly run a business on a democratic kind of basis?' And the answer to that is, that's not exactly how it works, or that's not exactly how it has to work," he says. "Co-ops are a democratic ownership and governance model. It's not necessarily a democratic management model."
The B.C. government is getting behind the growth of cooperatives in the province. In July, they announced an investment of $2-million to build capacity in the sector. Del Bianco is excited to see this support behind the model and hopes the funding will inspire new and existing companies to pursue it. "I think too many people looking at forming worker co-ops think they have to be some kind of super democrats to be able to make the business function and that's not necessarily the case."
Cooperation: A Hybrid Model
Back in 2009, CHEK Media's parent company tried to close down the local Victoria TV station after 53 years in business. The station's employees had a better idea. "We were inspired by Harmac mill in Nanaimo," says CHEK general manager Rob Germain. "The employees got together and put in a bid and they got investors to back them. And they were successful in getting control of the mill and reopened it … [So] we said, 'Hey, let's pull a Harmac.' "
It was anything but easy, but it worked. Thirteen years later, CHEK Media is still alive as an employee-owned company that has grown from 38 employees in 2009 to 80 today. "We've had some hard times where we've had to take pay cuts, and we've had some good times where we've all shared in that success," Germain says.
"I think being employee-owned actually gives us an advantage," he adds. "It makes us a lot more flexible and able to adapt more readily. It used to be to change some wording on the website, you had to go to somebody in Toronto and get approval for it. Now all the decisions are made here."
In addition to being co-owners, CHEK employees are also union members. Anchor and producer Stacy Ross is also the union president and recognizes how rare their structure is. "It's an interesting situation, because as union members we're also employee owners," she says. "Are you going to go on strike against yourself?"
"That part of it is so refreshing because you see both sides," says Germain. "So often, it's just, 'I see my point of view, and you have your point of view, and we're just going to butt heads and see who breaks down first,' instead of being like, 'I see your perspective. And I see my perspective, and I'm invested in both perspectives. So how do we come to a resolution that works for everybody?' "
"In our recent collective agreement, we have a bonus structure that's based on profit sharing," says Ross. "So in addition to dividends as a shareholder, they can receive profit sharing as part of the collective agreement as well."
Whether or not your company embraces a collaborative model, the key takeaways apply to any business: Employees want to work for authentic leaders who are transparent about how things operate and who benefits. They want to be respected, safe and valued. The result can be happier and more engaged employees that create stronger companies for the long haul.
Additional Info
Media Contact : Douglas Magazine
Source : https://www.douglasmagazine.com/co-ops-unions-collectives-what-employers-can-learn-from-these-successful-collaborative-business-models/