Data intelligence startup Intlabs reveals founding team members
Data intelligence startup Intlabs reveals founding team members
The company's product helps organizations parse data to make better, secure decisions.
There are lots of unwritten rules about who you should start a business with. One of the most common ones is not to do it with your wife or husband. I never really understood it, however; why not get into bed (see what I did there?) with the person who you already plan on spending the rest of your life with?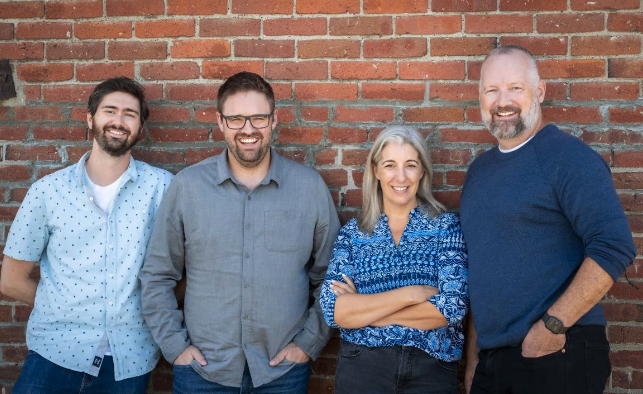 Anyway, unwritten rules aside, a safe choice for who to launch a startup with is someone – or some people – that you've done business with before, with collective good outcomes. That's what's happening with Intlabs, a new data intelligence startup that's just announced its founding team members: a group of executives and investors who've previously worked together or in parallel at different businesses.
Intlabs is calling itself a data governance startup. Its first product is Origin, a platform to help businesses, governments, and intelligence organizations leverage complex data sets in decision-making. According to an announcement from the company, its four founders' combined experience building software solutions for these industries gives it a sure shot at technical and business success.
Tapped to lead this new entity is CEO Karl Swannie. Swannie is no stranger in Victoria's tech scene. He co-founded Echosec Systems, an open-source intelligence and security tools provider. Echosec Systems was acquired by Flashpoint in 2022.
Leading things on the technical side is Mike Anderson, in the role of chief technology officer. Anderson co-founded Echosec alongside Swannie and led the development of the company's software solutions.
Serial startup advisor Rob Foxall is chief operating officer of Intlabs. His past includes supporting companies through organizations like the Founder Institute, Techstars, and FounderBoost. Foxall was also the fourth hire at TIMIA Capital, where its team grew from three investments to 58, writing over $165 million in financing facilities. In 2019, Foxall led TIMIA's $2 million financing of – guess which company? – Echosec, the firm founded by Swannie and Anderson.
Intlabs finance chief is Michelle Rogers, formerly vice president of finance for Two Hat Security, which was acquired by Microsoft in 2021. Through her fractional CFO practice, Rogers also worked with Foxall to provide pre-diligence support to TIMIA Capital portfolio companies.
All that to say, the co-founders have worked together on a variety of ventures through their relationships with TIMIA Capital. It's a connection that Foxall believes gives them an edge. "Every startup should have a financial expert, a business architect, a forward-facing networker, and a technical creator," he said. "Between the four of us, I think we have all these bases covered."
It's early days for the startup, which is currently in conversations with beta customers. But a 2022 survey commissioned by Quest suggests the co-founders may be on to something. It found that nearly half of business and IT professionals cite data quality and accuracy, understanding the quality of source data, and visibility into data protection mechanisms as top data governance barriers. Intlabs' Origin product is meant to give its users access to the key data they need while enforcing data access control and compliance standards.
As this new team moves forward with the business in earnest, they're wrapping up a funding round to complement the initial investment from the four founders. They're also looking to raise capital in 2023.
Additional Info
Media Contact : William Johnson
Source : victechjournal.com