From Vancouver Island to Capitol Hill, Stenomask keeps private conversations, transcriptions and recordings private!
From Vancouver Island to Capitol Hill, Stenomask keeps private conversations, transcriptions and recordings private!
A verbatim court reporter transcribes testimony from James Comey during the Senate Intelligence committee hearing on Trump and the Russia probe. He is using a Stenomask microphone made by local company Talk Technologies. Stenomask was invented over 70 years ago by the founder of the company and its applications are more relevant today than ever before. Talk Tech recently announced the release of their 6th generation Stenomask, the Steno SR series.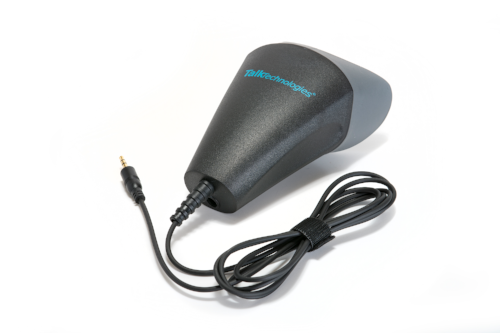 https://talktech.com/stenomask-steno-sr/
The Steno SR series microphone guarantees absolute voice privacy and a crystal-clear sound signal while simultaneously eliminating all background noise. Engineered to replicate the noise proofing properties of the world's premiere sound booths the Steno SR yields 100% noise cancellation and the patented technology makes it the most accurate microphone on the market today allowing healthcare, security, legal and business professionals to communicate and transcribe in complete privacy.
Ideal for crowded and noisy environments where privacy and discretion is a must. Stenomask can be used with any type of device including, phones, tablets, computers, recorders, transmitters, two way radios and amplifiers. Wherever there is a microphone input, you can use a Stenomask.
About Talk Technologies:
Talk Technologies Inc.is a market leader and global supplier of advanced acoustic products, and language interpretation solutions, serving the mobile consumer electronics, education, communication, medical, military, judicial, aerospace, and industrial markets. Talk Technologies uses its leading position in noise cancelling, speech recognition microphones and strong capabilities in audio processing technologies to optimize audio systems and improve the user experience in smartphones, tablets, transmitters, recorders and desktops. Some of our valued clients include: U.S. Army Inspector General- Pentagon, U.S. Naval Justice Institute, National Guard Counterdrug Task Force, Massachusetts Institute of Technology: MIT, Kennedy Center for the Performing Arts and the NYC Department of Education.
For more information about our products, visit http://www.talktech.com.