LlamaZOO Recognized at SXSW for AR/VR EdTech Innovation
LlamaZOO Recognized at SXSW for AR/VR EdTech Innovation
LlamaZOO one of Top 10 education startups worldwide in SXSWedu's 2017 Launch Competition
March 14, 2017 - LlamaZOO Interactive Inc. (LlamaZOO), was recognized as one of the 10 most innovative education startups worldwide after presenting at last week's SXSWedu Launch competition in Austin, Texas. SXSWedu is a component of the South by Southwest (SXSW) family of conferences and festivals, which are internationally recognized as the convergence gathering for creative professionals.
LlamaZOO reached the SXSWedu Launch finals in part due to the success of its 3D veterinary anatomy software, EasyAnatomy. LlamaZOO's proprietary process for converting MRI and CT images into 3D anatomical models has made EasyAnatomy the most medically accurate virtual guide to canine anatomy available, and paved the way for EasyAnatomy's world's-first launch in virtual reality.
EasyAnatomy is revolutionizing veterinary education by providing students and educators with an engaging and convenient evolution from 2-dimensional textbooks and ethically-contentious cadaver dissection. The application has been purchased by top veterinary medicine schools including the University of Pennsylvania, the University of Missouri, and the University of Saskatchewan.
"EasyAnatomy has been making an international impact in veterinary education since its initial launch last fall, and it's icing on the cake to be recognized for innovation on the global stage at an event as prestigious as SXSW" said LlamaZOO co-founder and CEO, Charles Lavigne. "To be the only Canadian company to reach the finals in Austin provided us with further encouragement to represent the tremendous wealth of tech talent back home in British Columbia, particularly in AR/VR."
LlamaZOO will again have the opportunity to demonstrate their AR/VR innovations and technology platform during the #BCTECH Summit in Vancouver, March 14-15. During the summit LlamaZOO will exhibit their groundbreaking VR/AR canine dissection on both the Microsoft Hololens and HTC Vive, from their booth on the Microsoft sponsored "Future Realities" floor.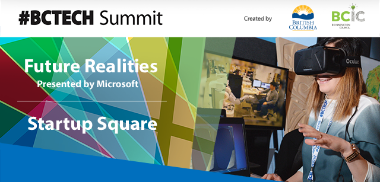 "For a growing company, it's encouraging to see the BC Government and organizations such as Microsoft increasing the spotlight on AR/VR technologies and companies" said co-founder and VP Sales, Kevin Oke. "It's validation for the innovation already occurring in BC, and the potential yet to come, and LlamaZOO's aim at the #BCTECH Summit is to exceed expectations."
About LlamaZOO
LlamaZOO is a leading education technology company that develops award-winning interactive software. The company's proprietary platform provides a means of interacting with and viewing complex data and structures as 3D models in Virtual and Mixed reality. LlamaZOO is headquartered in Victoria, BC, and has previously been awarded "Top Regional Startup" by BCIC New Ventures, the VIATEC Startup of the Year Award, and the "Innovation Award" at the Greater Victoria Business Awards.
Media Contact:
Charles Lavigne, Co-Founder & CEO, charles@llamazoo.com