STN Video Reaches Video Distribution Deal with Vox Media
STN Video Reaches Video Distribution Deal with Vox Media
STN Video's Newest Content Provider: Vox Media!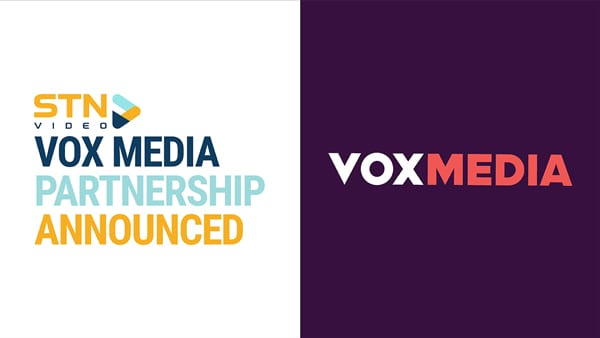 STN Video's Newest Content Provider: Vox Media!
STN Video is excited to announce a new partnership with Vox Media! Vox Media is well-known for their premium editorial content that span topics like current events, lifestyle, sports, dining, entertainment and technology from brands including Vox, Eater, SB Nation, The Verge. This additional content bolsters STN's video offerings to our publishers.
STN Video has come a long way in the breadth and depth of our video content offering. This new partnership further enhances the 'beyond sports' video content thier publishers are looking for. Their online video platform suite of offerings includes Smart Match®, a publisher dashboard, AI-created local stories and a recirculation tool. These combined with content provided by partners like Vox Media make a match that drives increased viewer engagement with powerful contextual relevance. It also attracts more advertisers and thereby provides additional revenue opportunities for publishers.
STN Video offers the most comprehensive premium video content portfolio in the world–including all the heavy hitters in sports, news, entertainment and more–and as exemplified with this new Vox Media partnership, they continue to build out our portfolio to better serve our publishers. Contact STN Video for more info on our online video platform and how it can work for you.
Additional Info
Source : https://www.stnvideo.com/blog/video-distribution-deal-vox-media/