The Joys of a Company Employee Volunteer Program
The Joys of a Company Employee Volunteer Program
Redbrick Encourages Others to Give Back and Connect with the Community.
Just before Covid hit , Redbrick created an Employee Volunteer Program (EVP). Their EVP is super simple - each employee gets a day per year to go out into the community, on company time, and serve in a manner they see fit.
As part of the program, 7 Redbrickers chose to volunteer at the New Roads Therapeutic Community run by Our Place. They currently house 30 men coming out of addiction and going through 9 - 24 months of therapy within the New Roads community.
New Roads has an incredible garden that came from a $1M donation that the men enjoy immensely. They told the Redbrick volunteers that the garden gave them an incredible sense of peace & serenity. Maintaining a massive garden is a ton of work so the 7 Redbrickers spent the day weeding, pruning and cleaning up what they could!
Neil Henderson, CEO of Rebase by Redbrick, shared, "I can't tell you how much we appreciated doing the work, and how much the work was appreciated. A total win-win."
He went on to challenge others, "Does your company have an EVP? If so, amazing. If not, get on it! Imagine the good we can do collectively."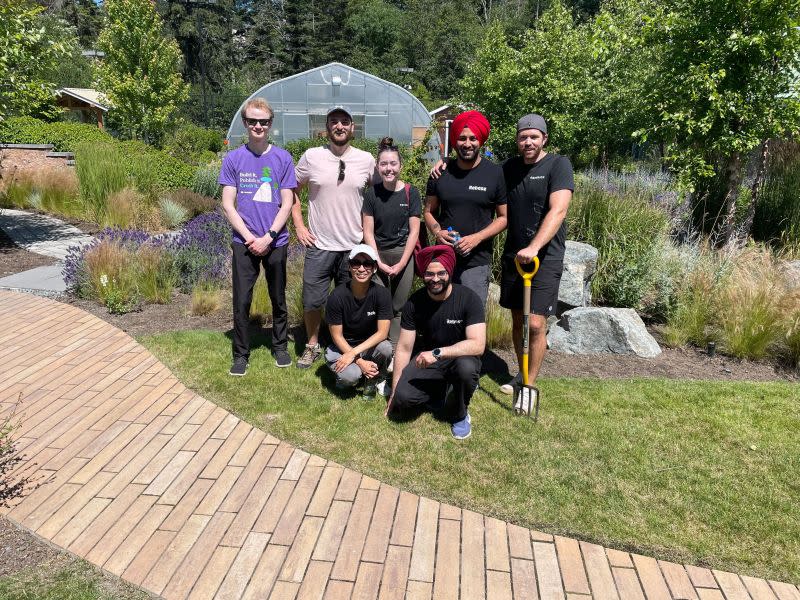 Additional Info
Media Contact : https://rdbrck.com/
Source : https://www.linkedin.com/company/rdbrck/