These international entrepreneurs now call Victoria home
These international entrepreneurs now call Victoria home
VTJ dives into VIATEC's Startup Visa program thanks to insights from a trio of founders
The monthly Scaleup Story Series is supported by VIATEC, but articles are written and edited independently by Victoria Tech Journal.
VIATEC's Venture Acceleration Program (VAP) helps local technology companies accelerate the process of defining a proven business model for sustained profitability. Supported by PacificCan and InnovateBC, the program is a low-cost structured venture development service designed to guide, coach, and grow ambitious early-stage technology entrepreneurs. It is delivered by a team of executives in residence and supported by a provincewide network of mentors.
For some entrepreneurs, though, "local" is a relatively new term when it comes to labelling Victoria. That's where the Startup Visa program comes in. It is specifically designed for founders or key employees interested in building their head office in Victoria, or by relocating here, and participating in the program for one year.
These are the stories of three such entrepreneurs. Victoria Tech Journal caught up with the trio — who all hail from Tehran, Iran — to learn more about their experience in the program and how their new hometown is treating them.

These interviews have been condensed and lightly edited for clarity.
Ali Hosseini, co-founder, Podhax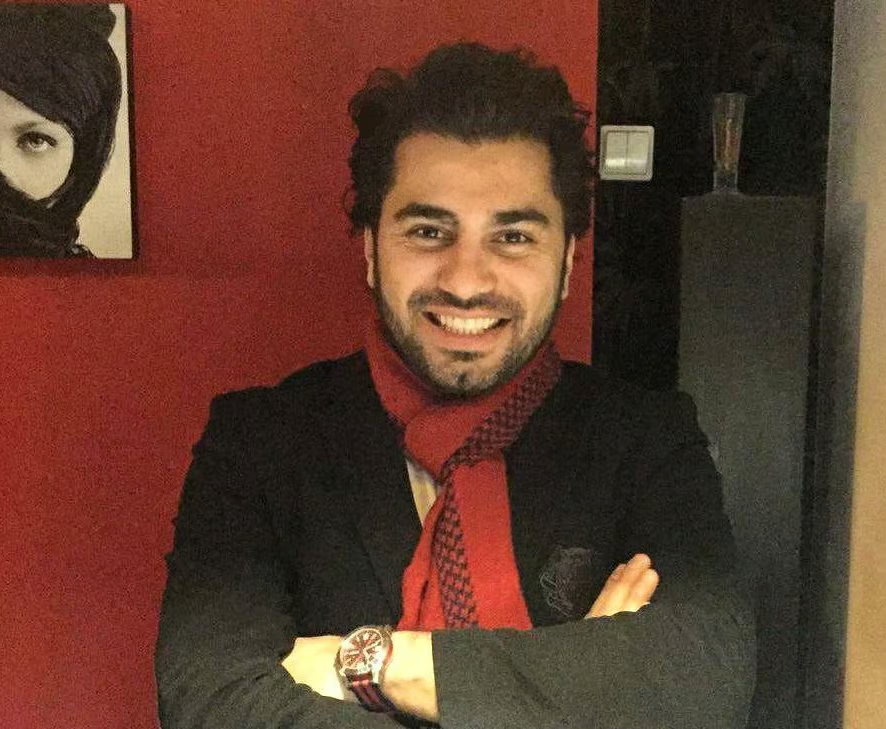 What was life like for you growing up?
It was shaped by belonging to a highly competitive generation, where securing a place in esteemed educational institutions and attaining high-quality employment necessitated persistent dedication. Despite our nation's abundant wealth and resources, the mismanagement of these assets has given rise to specific difficulties. My aspiration is that the journey we have undertaken will ultimately contribute to a shift in these prevailing conditions.
What drew you to entrepreneurship?
A distinctive inclination away from conventional employment. Early on, during my bachelor's [degree], I was introduced to business through our family's import and export enterprise. Upon completing my degree, I wholeheartedly embraced the opportunity to nurture and expand our family business, a venture that allowed me to explore new markets and cultivate fresh client relationships. This path gradually led me into the sphere of business development, where I gained invaluable insights into the intricacies of managing various facets of a business. However, it became clear that building a business from the ground up presents unique challenges. This realization propelled me to pursue a master's degree in entrepreneurship at one of our country's esteemed universities, marking the commencement of an exhilarating chapter in my journey.
How has the Startup Visa program helped your company? It has undoubtedly been a mutually beneficial endeavour, serving both our company and the thriving tech landscape in Canada. It has afforded aspiring entrepreneurs, including myself, the remarkable chance to bring our ambitious visions to fruition. The opportunity to work within this program is a privilege and a stroke of serendipity. Through its channels, I've had the pleasure of tapping into a wellspring of exceptional and motivated young talents, alongside an immensely supportive tech community.
As it stands, however, the visa application process is quite lengthy. It takes a considerable amount of time for entrepreneurs like me to secure it and finally come to Canada to take advantage of all the incredible opportunities the country has to offer. Despite this challenge, I remain optimistic about the potential of the program.
What's it like living in Victoria? It's been an exceptional experience, characterized by the serene charm of its environment. Vancouver Island's breathtaking beauty leaves an indelible mark, evoking a profound affection for its unique essence. The people here exemplify genuine and heartfelt kindness, always ready to extend a helping hand, and their smiles never seem to fade. Victoria's distinctive compared to other Canadian cities, crafting a truly special ambiance. For me, calling this enchanting island my home is a source of immeasurable gratitude and contentment.
What's it like building a company in Victoria? Uniquely enriching. This is greatly attributed to the exceptional support and guidance provided by VIATEC. Among the various incubators I explored before arriving, it stands out as the epitome of professionalism. I extend my heartfelt congratulations to Rob [Bennett, VIATEC's COO] and the exceptional team for their remarkable contributions. Their adept understanding of the tech ecosystem, coupled with their profound insights into the dynamics of the industry, instills unwavering trust. I firmly believe that, within a few years, Victoria has the potential to evolve into a premier tech hub, drawing in talented individuals from around the globe. This journey is one that I embark upon with utmost confidence and enthusiasm, thanks to VIATEC's invaluable partnership.
Miad Tavakoli, co-founder, Podhax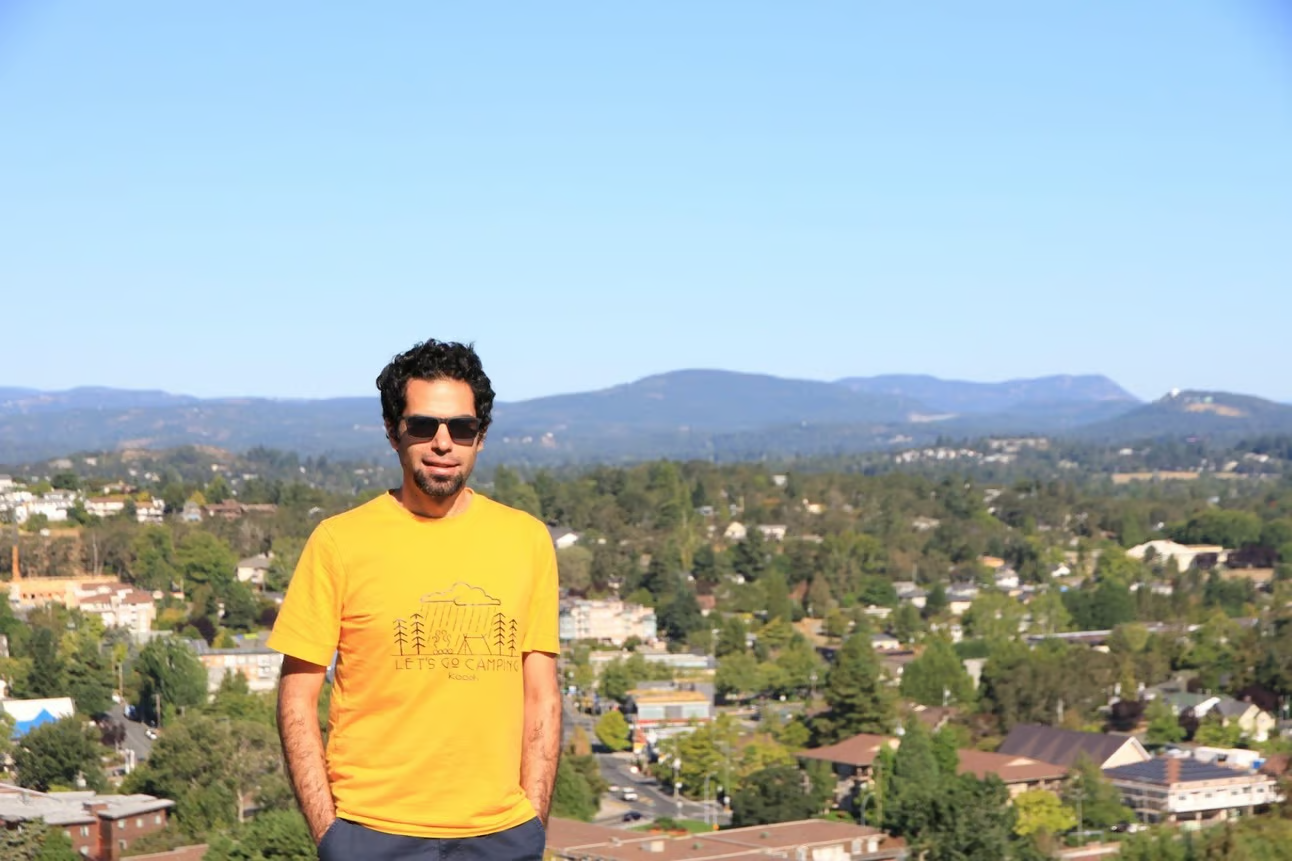 What was life like for you growing up? Competition was an inseparable part of my adolescence and youth. I grew up in a country where resources were consistently limited. Obtaining these limited opportunities for an individual without any privileged connections, like myself, was only feasible within an extremely competitive environment. Achieving admission to reputable schools, gaining acceptance into the country's top universities, and securing a job in a handful of successful companies necessitated excelling in fierce and unrelenting competition.
I believe that an excessive focus on winning greatly influenced my mindset and focus during my formative years.
What drew you to entrepreneurship?
My intense passion for mathematics convinced me to pursue a bachelor's degree in this field. However, during my undergraduate years, I discovered an even deeper passion within me for team building. Throughout my university journey, I engaged in various student activities, ranging from establishing different clubs to taking part in student councils, scientific associations, editorial boards of student publications, and student mountaineering groups. These experiences propelled me towards entrepreneurial endeavours, as the foundation of teamwork established during my student activities led me to establish my first company during my bachelor's years, focusing on game design.
Subsequently, I pursued a postgraduate degree in entrepreneurship after achieving the top rank in the national entrance exam among over 65,000 candidates. Following that, I joined a venture capital firm, allowing me to closely interact with multiple startup teams. After more than a decade of professional work, I returned to the entrepreneurial landscape once again. This time, I embarked on an international venture alongside my co-founders, aiming for a global impact.
How has the Startup Visa program helped your company?
From a conceptual standpoint, I believe that this program has been designed as a highly beneficial and intelligent support system. By attracting international entrepreneurs, it has the potential to create value, generate knowledge, commercialize cutting-edge technologies, and foster job creation. The ultimate result of these efforts could lead to an improved quality of life for the population.
What's it like living in Victoria?
It's a tranquil city, with peaceful and extraordinary beauty. The unique blend of an exceptional environment and supportive, kind-hearted people creates an unparalleled atmosphere. The city resides in an exquisite equilibrium between civilization and nature, providing someone like me — who is deeply fond of nature — the opportunity to relish unspoiled wilderness without needing to detach from the network and urban community of a large city. Amidst the pressures of work, I can seek solace in the boundless forests, trails, shores, and mountains that encompass this place, rejuvenating my spirit.
What's it like building a company in Victoria?
The professional, scientific, and supportive approach of VIATEC was among the factors that captivated our attention from the very first days of acquaintance. The exceptional community that Rob and his colleagues have cultivated within the Victoria tech ecosystem is truly remarkable. Today, we see not only VIATEC but the entire startup community of Victoria standing side by side. It brings us joy that
Podhax has been one of those few teams
.
Baback Jafari, co-founder, Lindo AI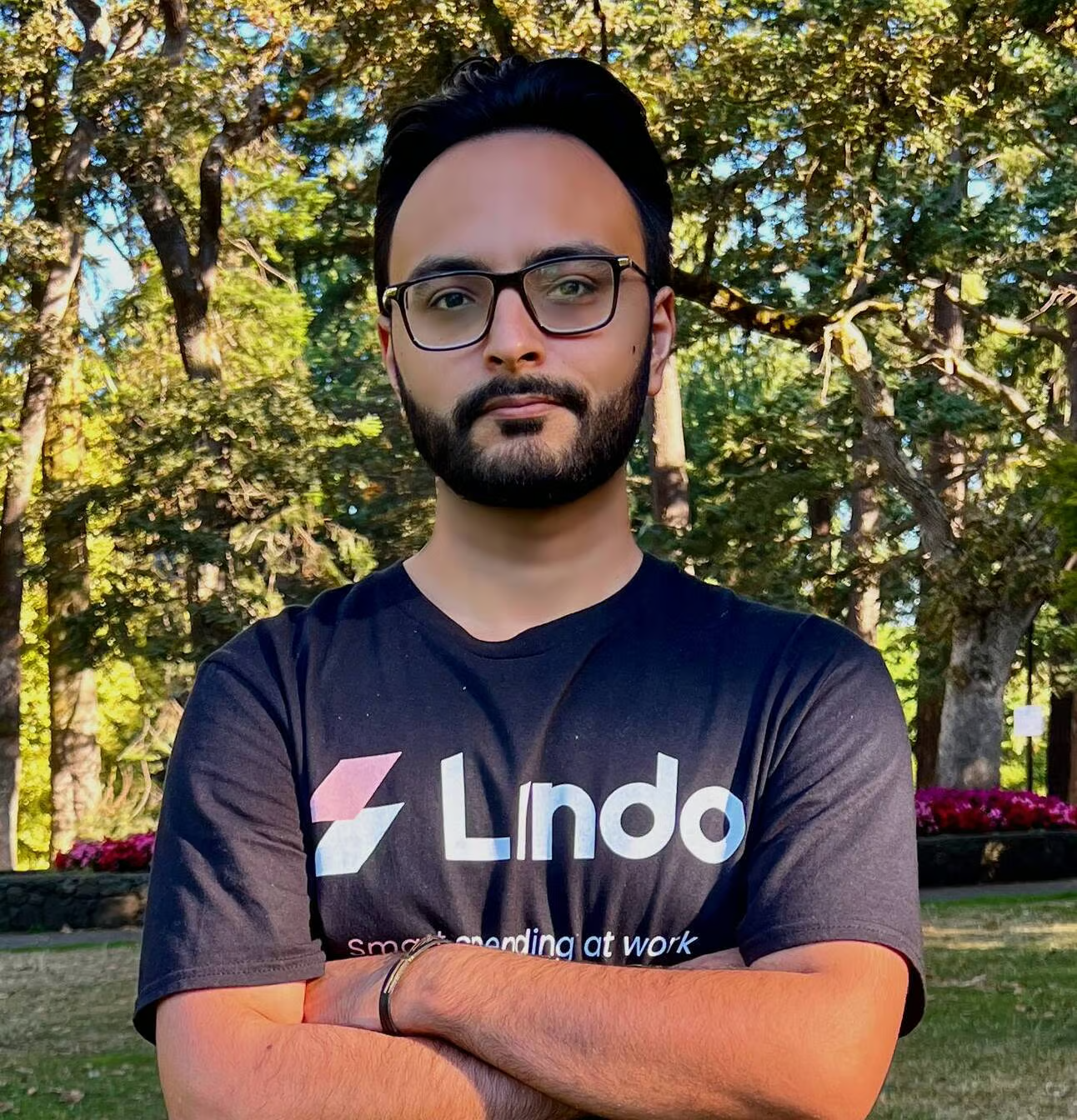 What was life like for you growing up? I was fortunate to have a supportive family that encouraged curiosity and exploration. I had a passion for technology from an early age, often tinkering with computers and gadgets. These experiences laid the foundation for my interest in the tech industry.
What drew you to entrepreneurship? My background is in computer science, and I've always been fascinated by the potential of technology to solve real-world problems. The allure of entrepreneurship came from a desire to bring my ideas to life and make a meaningful impact. The challenge and excitement of building something from scratch were major driving factors.
How has the Startup Visa program helped your company? It has been instrumental in our journey. It provided us with the opportunity to access resources, mentors, and a network of like-minded entrepreneurs. The program's support has been crucial in navigating the initial stages of establishing our company and gaining a foothold in the industry.
What's it like living in Victoria? There's a unique blend of natural beauty and vibrant tech culture. The city's stunning landscapes and moderate climate create an inspiring backdrop for work and leisure. The tech community here is tight-knit and collaborative, fostering an environment where innovation thrives.
What's it like building a company in Victoria? Building a company in Victoria has been a rewarding journey. The city's supportive ecosystem, coupled with a pool of talented professionals, has allowed us to foster growth and innovation. The collaborative spirit within the tech community has enabled us to form valuable partnerships and drive the company forward.
Additional Info
Media Contact : James Matthews, Vic Tech Journal
Source : https://victechjournal.com/p/viatec-startup-vias-entrepreneurs