Victoria's big blue opportunity
Victoria's big blue opportunity
Surrounded on three sides by the ocean, Victoria has already attracted big-name ocean technology companies. But a new cluster wants to accelerate the sea change...
In 2005, Julie and Colin Angus set out to row across the Atlantic Ocean in a seven-metre boat, built from quarter-inch marine-grade plywood wrapped with a composite of epoxy and fibreglass. It sounds like an eggshell in a tropical storm, but the boat was built to last, and so was the adventurous couple who took turns on the oars for five months during the crossing from Lisbon, Portugal, to Costa Rica's Caribbean coast. Along the way, Julie became the first woman to paddle trans-Atlantic from mainland to mainland.
The days were long, at times rolling on wind-driven waves that could reach as high as a two-storey building, and at other times drifting on flat calm seas beneath the unrelenting sun. It gave them plenty of time to get up close with the ocean's inhabitants, and also to ponder the challenges of monitoring the farthest reaches of the world where human eyes rarely look but are nevertheless well within the range of anthropogenic environmental damage.
"That's really when the idea for Open Ocean Robotics started to form," Angus says of the adventure that spawned her 2008 memoir, Rowboat in a Hurricane, and 10 years later the Victoria-based company she co-founded with Colin, her husband.
The company designs and builds autonomous boats powered by the wind and sun. The crewless vessels can be loaded with sensors and cameras for monitoring and harnessing an array of data, from ocean currents, waves, and water temperature to marine mammal vocalizations, illegal fishing, and oil spills.
Angus hopes Open Ocean Robotics technology will be a game-changer in the world of ocean research and monitoring: their boats, able to transit the seas uninterrupted for six months or more at a stretch, could gather data from the remotest reaches of the world's oceans, which have so far been logistically difficult and expensive to study. What's more, they will be much cheaper and more environmentally friendly to operate than conventional crewed, fossil fuel-powered research boats.
These are busy times for Open Ocean Robotics, which is based at the Vancouver Island Technology Park several kilometres from the tideline. Angel investment, government grants, and a trickle of revenues have sustained the company so far, as it refines its technology and searches for that elusive home-run market.
The Victoria startup could be one of the bright lights in an ecosystem of businesses and organizations that the South Island Prosperity Partnership (SIPP)—in partnership with the City of Victoria and the Association of BC Marine Industries—hopes to mould into a cluster of ocean innovation and enterprise on Victoria's Inner Harbour worthy of the world stage that has been dubbed COAST—the Centre for Ocean Applied Sustainable Technologies
If this seed comes to fruition, in 10 years' time there will be dozens of new ocean-based companies clustered around co-working spaces and shared technology-testing facilities. Innovators and entrepreneurs might be swapping ideas over mid-morning espressos, and in the afternoon talking investment and business growth with venture fund managers who love ocean tech. And, being located in Victoria, there will probably be a yoga studio, health food café, and espresso bar.
According to Angus, despite its oceanside setting, having a university with globally recognized oceanography expertise, and a wealth of ocean tech companies, Victoria has never thought of itself as a true maritime city.
"Even though Open Ocean Robotics is local, we're a global company and we need a hub to help build connections and grow," Angus told Capital Daily at the end of day packed with virtual meetings. "We could really benefit from partnerships with other smaller companies, especially when you're introducing new technology like we are, and also with larger companies that can drive innovation and help us reach markets that would be hard to do individually."
If the dream seems clear, the means of getting there will require the same sort of perseverance and pluck that have calloused the hands of these two athletes on their numerous human-powered adventures.
From napkin to network
What started as a SIPP working group discussion on the back of a napkin early in 2020, as the coronavirus pandemic sent the economy into hibernation, has become one of the organization's flagship projects, according to Emilie de Rosenroll, CEO of the prosperity partnership.
BC's diverse ocean sector includes transportation giants like Seaspan and global marine and aviation engineering specialist Babcock Canada. Aside from Open Ocean Robotics, there are more than 100 firms in the ocean science and technology space, like Jasco Applied Sciences, a specialist in acoustic marine monitoring and other ocean impact assessment work, microplastics monitoring startup Ocean Diagnostics, and Nanaimo's Seamor Marine whose remote-operated vehicles (ROVs) are deployed worldwide for underwater pipe inspection, filming, and other applications.
Victoria is also a world leader in ocean data collection. Ocean Networks Canada, based on the UVic campus, gathers real-time data from the Pacific, Atlantic, and Arctic oceans. It manages both NEPTUNE (the North East Pacific Time-series Underwater Networked Experiments) observatory—an 840-kilometre-long fibre optic network linking five seafloor stations loaded with sensors for measuring changes in salinity, nutrients, and other ocean properties—and its cousin, VENUS (Victoria Experimental Network Under the Sea), in the Strait of Georgia.
Together, these businesses and organizations directly employ 22,000 workers, sustain another 33,000 jobs, and, in 2019, generated almost $7 billion in economic output. Despite these impressive stats, de Rosenroll thinks the sector is punching below its weight in the global ring. COAST wants to bring businesses together and create a thriving investment and startup ecosystem that will enable the West Coast to take a bigger slice of the global ocean economy, which is expected to grow in value to $3.8 trillion annually by 2030.
Like Julie Angus, who literally sees an ocean of research opportunities for Open Ocean Robotics' autonomous boat technology, de Rosenroll believes there's plenty of room to grow BC's ocean sector by positioning COAST as a world leader in the "blue economy," a loose term describing the sustainable, conservation-based use of the ocean and its resources.
"Sustainability is our strength," de Rosenroll told Capital Daily, "Right now, Canada's ocean economy is worth $36 billion. There's no reason we can't be bigger. What we've been missing on the West Coast is the aspiration."
To help get from aspiration to inspiration, Canada is looking to another ocean-facing nation: Norway.
Here's the challenge: Norway, a country with a population roughly the size of BC, took decades to build a globally recognized ocean economy. That's now worth an estimated $110 billion, 70% of which is generated by offshore oil and gas. De Rosenroll says Victoria wants to get there much faster, and it won't have a lucrative fossil fuel industry to lean on.
Right now, COAST has an ocean to cross before it matches Norway's success; in fact, it's not much more than an idea with a volunteer CEO, Craig Norris, who is juggling the interim position with a full-time job as CEO of the Victoria International Marina. Besides a $100,000 Western Economic Diversification Grant and $20,000 from the City of Victoria to pay consultants to build a business case, neither industry nor the province or feds have made funding commitments. And although COAST hopes to have a physical address at Victoria's equally aspirational Arts and Innovation District on vacant Rock Bay industrial land, no property has been secured.
The business case, completed in December, sets an ambitious target of creating 1,000 high-value jobs and 50 new companies by 2030. The plan also lays out a roadmap of staged financing to reach that target, starting with an initial $5 million for a co-working space, small venture fund, and startup incubator, leading up to a hoped-for future $160-million investment from government and industry for an ocean tech district on the South Island with more than 100 companies, shared testing facilities and workspaces, accelerator programs, and two venture funds managing $250 million in assets.
"The goal is to enable innovation and collaboration that is hard or impossible to do without a hub like this," de Rosenroll says.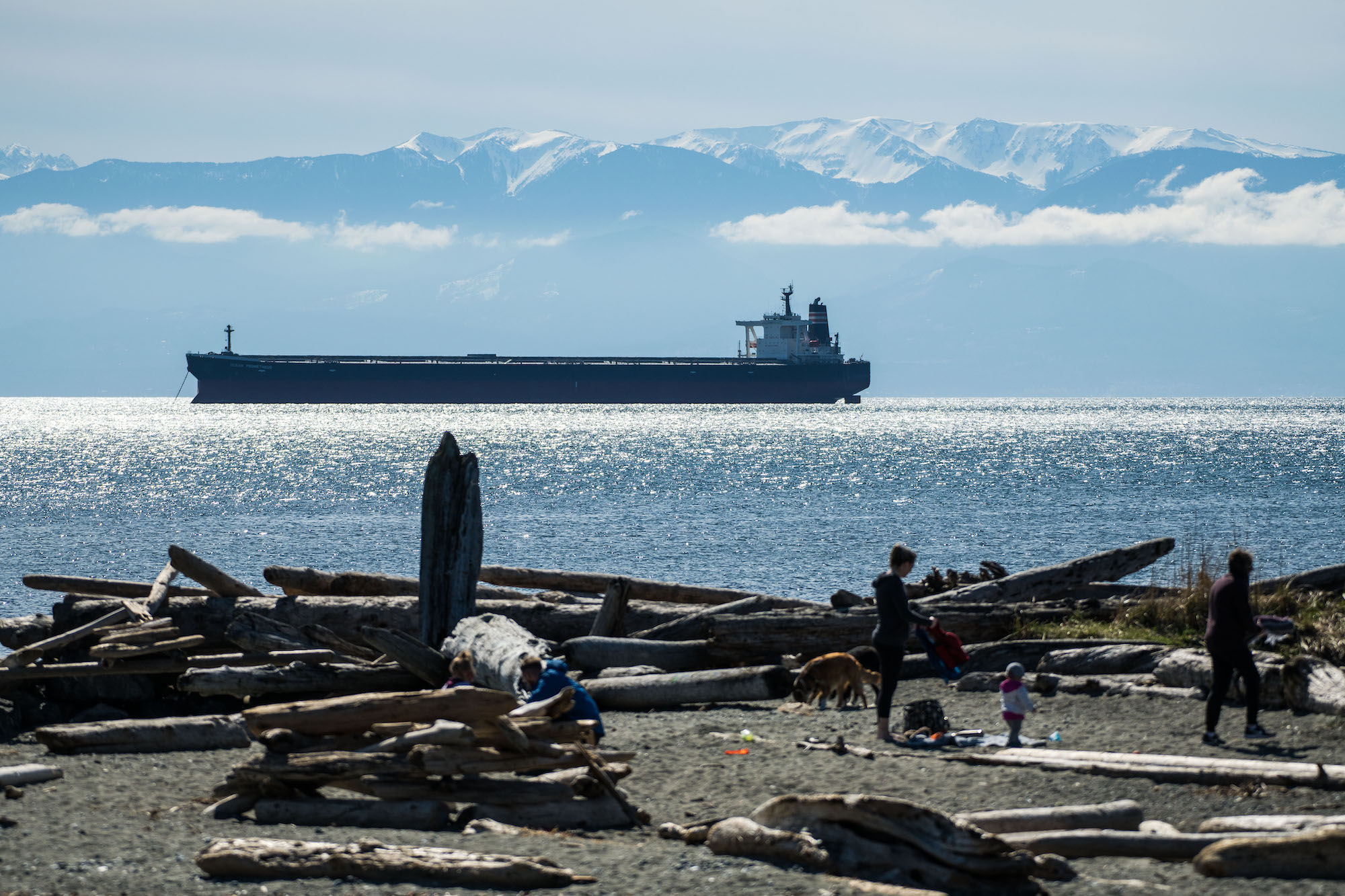 ‍
The Norwegian model
Alex Rueben, executive director of the BC marine industries association, often thinks about the barriers facing the sector in between Zoom meetings with members from his office in Sidney.
Diversity and depth of expertise are not the problem; growth and collaboration are. Reuben says 95% of his association's members are small- and medium-sized enterprises with less than 10 employees, including one- and two-person startups.
It's the common curse of the startup founder: one person wearing many hats, courting investment while juggling R&D, marketing, and day-to-day operations, sometimes to the detriment of all.
"There's no shortage of BC companies in ocean technology, but at the early stage these companies lack guidance, mentorship, and funding," Rueben told Capital Daily in a phone interview. "We need a focal point that helps startups take technology from idea to commercialization."
The template already exists in Atlantic Canada. The Centre for Ocean Ventures and Entrepreneurship (COVE) on the Halifax Harbour is a hub of innovation in marine tourism, energy, transportation, fisheries, and aquaculture, with 54 member companies.
Across Cabot Strait from Nova Scotia, the St. John's, NL-based Ocean Supercluster is focused on innovation in the extractive ocean industries, such as offshore oil and gas, fisheries, aquaculture, as well as the shipping industry. Since forming in early 2018, the cluster has grown to nearly 400 member organizations and companies across Canada and has approved 47 projects worth $200 million in total project value, according to Nancy Andrews, senior communications specialist for the Ocean Supercluster.
Rueben says getting some early wins will be important for COAST. He believes it starts with quickly hiring a paid CEO to head up an incorporated non-profit, lead the effort to pursue most likely sources of funding, and start attracting businesses and large corporations to provide sponsorship. And the sooner BC's ocean sector can access the same opportunities for "synergy" that Vancouver-based Foresight Cleantech Accelerator Centre is making possible for clean energy entrepreneurs, the better, Rueben says.
Though it may be a business cliché, "synergy" is also one of Andreas Hagen's favourite words. Hagen grew up in Willow Point south of Campbell River but studied at Harvard University, where he gravitated to genetics research at the Dana-Farber Cancer Institute.
Experience in the lab gave him insight into the time and resource-wasting duplication of effort so common in commercial and academic research settings. It sparked a business idea with two colleagues leading to the formation in 2006 of iLab Solutions, a digital platform for optimizing research. In 2016, he and his co-founders sold iLab to California's Agilent Technologies for an undisclosed sum of money.
Now, as a Quadra Island resident and one of five members of an angel investor group on the North Island, Hagen is focused on helping new companies grow, and among his many projects, serves as a technical adviser to Open Ocean Robotics.
Years ago, Hagen had read Julie's book Rowboat in a Hurricane, documenting their trans-Atlantic crossing. As a former competitive rower, the tale of perseverance resonated with him. When two of his investment colleagues, Dana Kamersgaard and David Baar, told him about a startup to watch called Open Ocean Robotics, he loved the renewable energy-powered boat technology and also the personal story behind the company.
"Of course, I was excited because I knew about their world circumnavigations," Hagen says.
Meeting Julie and Colin was his intro to BC's ocean tech sector. Last fall he sat with more than 150 people from industry, academia, and government in a virtual room hosted by the South Island Prosperity Partnership to brainstorm the ocean cluster concept. For Hagen, the message from that meeting was loud and clear: small and large companies need more opportunities for collaboration, whether virtually or in a shared physical space.
"Small companies and startups have to ask themselves what their core competencies should be. For Open Ocean Robotics, as sensor technology becomes more sophisticated, they'll need to ask if sensors should be a core competency, or would it be better to partner with another company and focus on boat technology?" Hagen says.
It also helps to think big and to think globally. In Norway, a mix of public and private capital is helping to make big strides to diversify from fossil fuels into a much more nimble and innovative ocean economy. For example, the government's ocean strategy is investing in green shipping, and the country now has more than 70 hybrid and electric ferries in its fleet. Following investments into carbon capture and sequestration, the country's oil and gas industry separates 1.7 million tonnes of carbon from gas annually and then pumps it beneath the seafloor—equal to 4% of Norway's emissions.
Private industry is getting the message: Norwegian energy giant Equinor is doubling down on renewables and is developing the world's largest floating wind farm, a 3.6 GW project in the North Sea that will power 4.5 million homes in the United Kingdom.
That's why the COAST working group called on Norway-based innovation consultant Engage//Innovate, whose founder Christian Rangen has worked with the Norwegian government to develop more than 40 innovation clusters.
Rangen's experience also gives him a degree of candour. Though he believes "exciting years lie ahead for Victoria and the greater region," he highlights three important takeaways from the Norwegian experience: get the big job-creating ocean companies involved early; foster an active and diverse investor community aided by government tax rebates; and create "a massive number" of accelerators and incubators.
"In many markets, I see decision-makers planning for a single accelerator, believing if they have one then they will have the entrepreneurial thing covered. Not so fast," Rangen told Capital Daily in an email from his office in Stavanger, a city in southwestern Norway that owes its prosperity to oil and gas (it's home to the Norwegian Petroleum Museum). "In Norway, we can easily find more than 20 different ocean-based accelerators and incubators."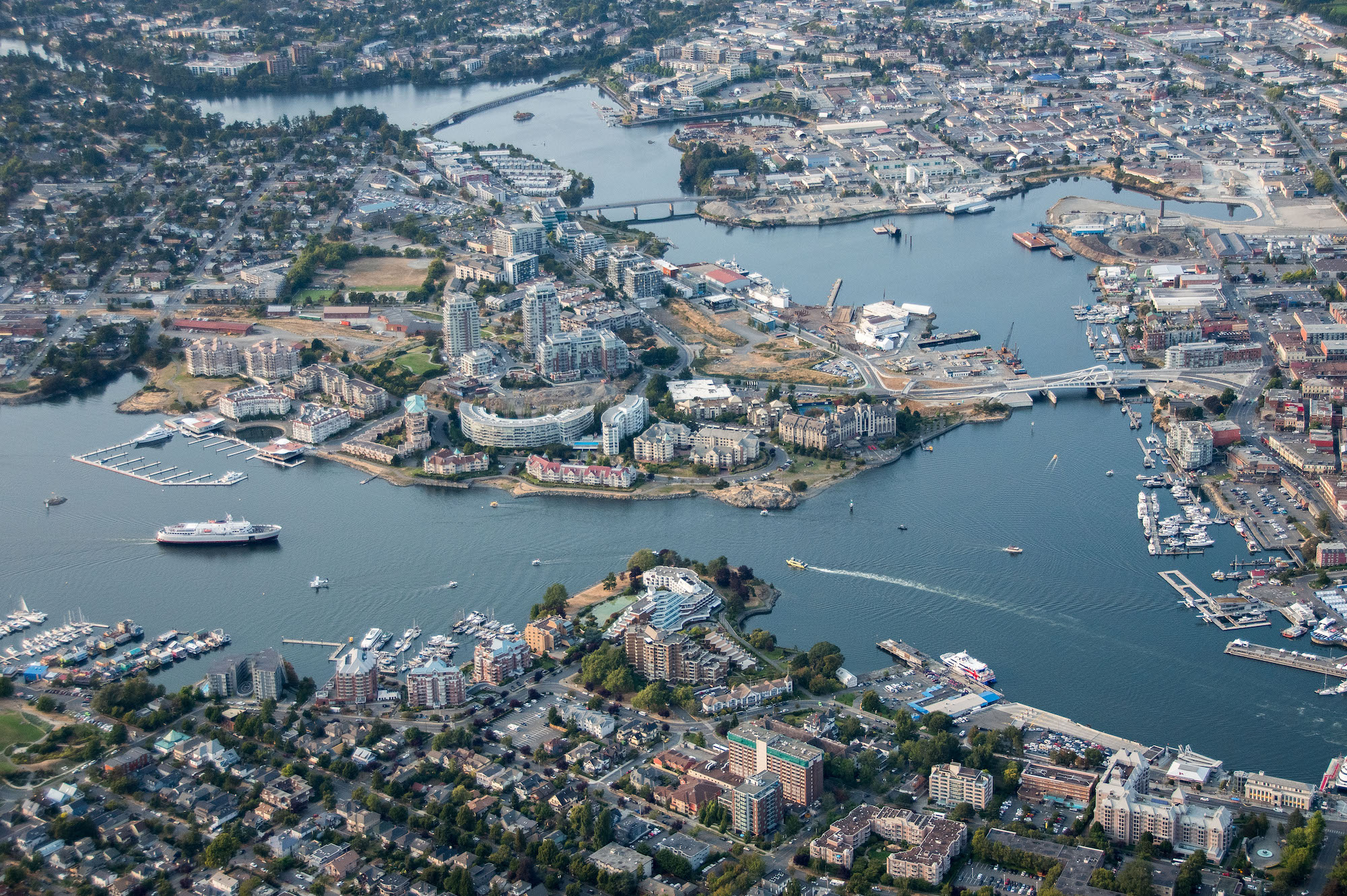 An 'innovation ecosystem'
Even more important for COAST, he says, is to be as laser-focused on market opportunities as it is on scientific know-how and tech; something he believes is often missing in the COAST conversation.
"For example, there are a lot of great companies in ocean robotics in BC. When I ask what markets they serve, sometimes the answer I get is 'Robotics,'" Rangen said.
He calls it the wrong answer to an important question; one that keeps Julie and Colin Angus awake at night.
"We spend a lot of time thinking about where we can really make a big impact and really improve how things are done," Angus says. "We think our biggest market is offshore industries and government agencies."
As COAST is built meeting-by-meeting, and eventually brick-by-brick, getting the right people in the room and asking the right questions will be critical. Mike Whalley is president of Babcock Canada, a subsidiary of Babcock International that is one of those job-creating, industry-shaping companies with 380 employees in BC that COAST will need as an anchor member. Whalley agrees with Rangen: the ecosystem of small companies and startups that COAST hopes to grow needs to keep its eyes on the ball—namely, applied science and technology.
"Technical solutions looking for a problem are like self-licking lollipops," the UK-born Whalley says.
He envisions Babcock, and other large companies like Seaspan and BC Ferries, benefitting from partnerships with smaller specialized ocean tech companies that could provide solutions to specific engineering and design challenges that they face. Whalley calls it "planting problems in the COAST ecosystem"—it's the sort of lever big companies can pull that could drive innovation on the West Coast.
"It won't be an academic exercise. These will be real-world problems that impact our businesses," Whalley says.
Back at Open Ocean's Vancouver Island Technology Park headquarters, Julie and Colin Angus believe they have a solution with autonomous boat technology that will help address a pressing problem: though oceans cover 70% of the earth's surface, there remains huge gaps in our understanding of and ability to monitor the changing marine environment. If the couple can row across the Atlantic, then odds are they have the staying power to find their market and paddle their blue economy business across the finish line.
Last October, the company got a big boost when Massachusetts-based Vineyard Winds and clean-tech incubator Greentown Labs selected it as one of three start-ups out of 60 applicants in the Offshore Wind Challenge. The contest revolved around developing autonomous marine wildlife monitoring solutions, particularly for the endangered North Atlantic right whale as Vineyard Winds develops that country's first large-scale offshore wind energy project roughly 25 kilometres south of Martha's Vineyard.
"There's so much need to better understand the impacts of climate change, fishing and pollution on our oceans," Angus says.
Open Ocean Robotics and the couple behind it are big boosters of the COAST concept, but they also can't afford to wait for it to become more than an aspirational idea. Innovation leaders like Norway are embracing the ocean economy like never before; Victoria and Canada—which is bounded by three oceans and has the world's longest coastline—are just getting started.
Additional Info
Media Contact : contact@capitaldaily.ca
Source : https://www.capitaldaily.ca/news/victorias-big-blue-opportunity-coast-ocean-hub-cluster