Victoria's business veterans advise today's entrepreneurs
Victoria's business veterans advise today's entrepreneurs
It's not the first economic downturn, and it won't be the last. Victoria's business veterans offer tips on how to navigate the choppy terrain.
The monthly Scaleup Story Series is supported by VIATEC, but articles are written and edited independently by Victoria Tech Journal.
It's perhaps too much of a perfect storm for tech entrepreneurs these days. Inflation is at an all-time high, and interest rates are too. Investment dollars are slowing, and we still haven't seen any IPOs. For recent business leaders, this may be the first economic bust they've experienced of its kind. But it isn't the first downturn in modern history, and local tech innovators have ridden these waves before — to much success today.
Economic crises past: the dot-com bubble
In the early 2000s, the world was just beginning to launch itself the digital age. Fax machines were still widely used, the IMAX theatre dome was a go-to movie experience, and online banking didn't quite exist.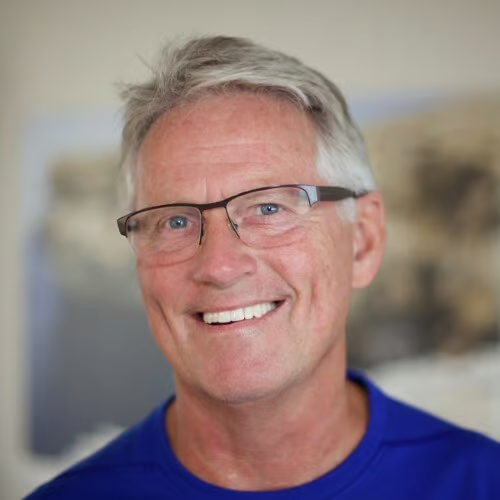 Art Aylesworth, former CEO of Carmanah Technologies. Photo: LinkedIn
"[The year] 2000 was very complicated because digital was on such a hard rise, and everybody jumped on board," said Art Aylesworth, former CEO of Carmanah Technologies, which began as a solar LED lighting company for the marine industry.
"There was a certain window where suddenly it opened up, and there was a lot of entrance and entrepreneurial enthusiasm because you could get funding for starting internet businesses," said Hannes Blum, a now-Victoria-based investor who at the time was launching the online book marketplace JustBooks in Germany. "And then very quickly, that turned sour. There was some exaggeration in the market and some companies at the time went public that [didn't really have] a business model."
When many of these companies failed, it was a difficult time for the remaining entrepreneurs still building online businesses, said Blum. He and his co-founders opted not to take a salary so they could continue to pay their few employees as their company was running out of money. It became a period where the ones who did stick around had much to prove.
Building a company after the dot-com bust
Post dot-com downturn in the early 2000s, access to basic software was still limited. Mary-Lynn Bellamy-Willms, founder of Victoria advertising design agency Suburbia Studios, was looking for a time-tracking and project management software. She came across one SaaS company that could provide this service — at a cost of up to $15,000 per employee.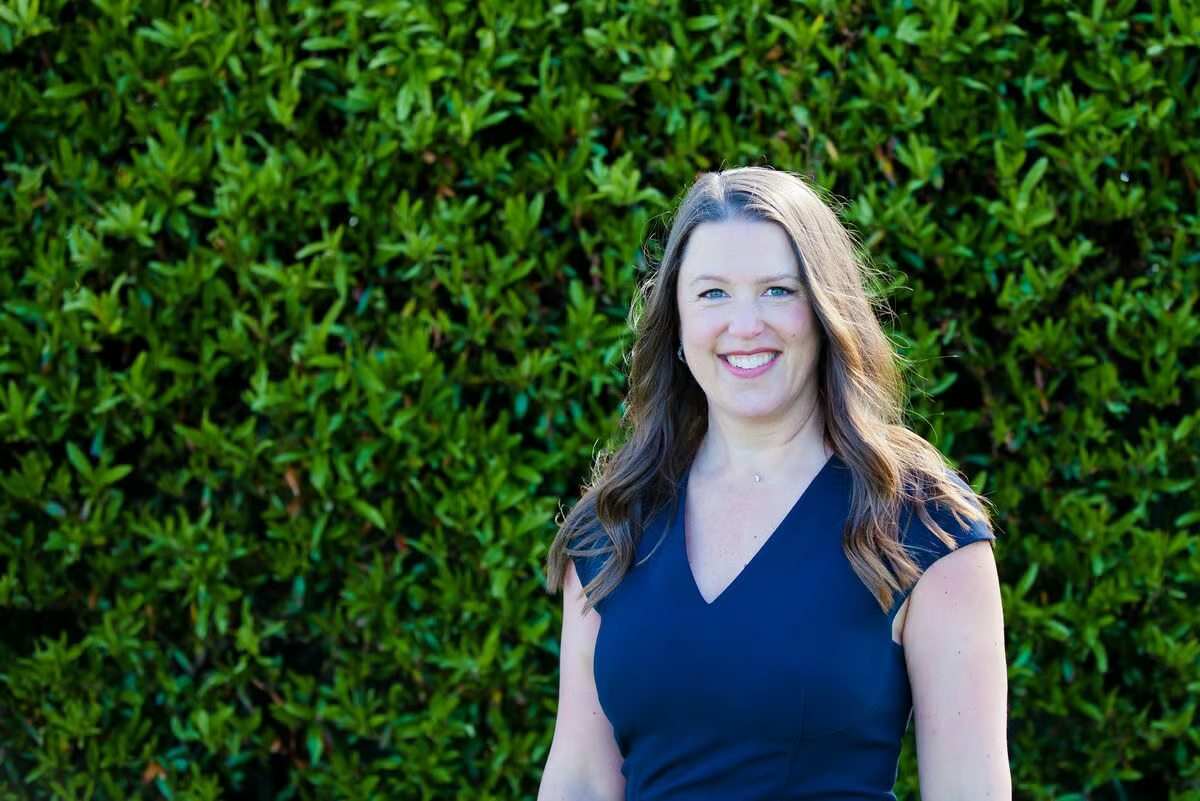 Corina Ludwig, general manager at FunctionFox. Photo: Corina Ludwig
"We thought, 'There's got to be a better way,'" said Corina Ludwig, now general manager at FunctionFox, who worked with Suburbia Studios at the time. "So we built an online internal timesheet for ourselves and then thought — this is actually really good."
The project eventually spun out into what is now FunctionFox, a SaaS company for creative professionals. But at the time, the challenge wasn't necessarily adoption of its software — it was adopting trust in the internet.
"The internet was just coming together and it was dial-up," said Ludwig. "Try to think about starting a software company: an online SaaS business — it wasn't even called SaaS at the time. [...] People didn't want to put information online because they felt that it wasn't protected."
FunctionFox took on the challenge of building a superior product that would win the trust of consumers. It paid off, thanks to strategic growth.
Aligning with market timing
FunctionFox emerged from the dot-com bust able to gain traction in a niche market: that of small creative companies, such as advertising firms, graphic designers, and marketing outfits under a million dollars in revenue.
"We've grown every single year," said Ludwig. "Some years [were] very, very small, but at least it's been growth. A lot of businesses didn't survive the storms. And so we're very thankful that we were able to get through that."
Carmanah, the lighting business for the marine industry founded in 1996 by David Green, benefitted from a similar approach. The first to optimize lights for maritime firms, the company was able to time its inception with the rise of LED batteries globally.
"We felt a bit like we were a little ahead of it," said Aylesworth, who joined Carmanah as CEO in 2000. "By the time we proved our concept and people started to realize that LEDs were actually going to replace incandescent light, we started to be in the right place. And solar popped up as the most popular thing in the world, and we had it in our business plan. [...] We were really smart. But really, sometimes what you are is lucky."
Above all, pursuing profitability
What Blum, Aylesworth, and Ludwig all expressed was a need to pursue profitability. Prioritizing business sustainability, they say, ultimately set up all the entrepreneurs' companies for success.
"We couldn't just take our idea and shoot all over the place," said Aylesworth. "We had to really be deliberate. [...] That was really good because it narrowed the focus of not only the business development people, but also the technical and the R&D team to focus on very specific customer issues. And as a result, we created a cash flow that actually funded the diversification to other vertical markets in the coming quarters [and] years."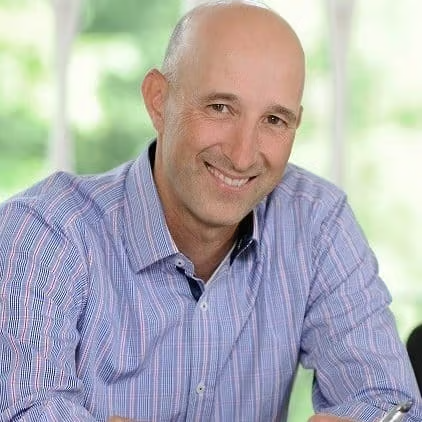 Hannes Blum, former president and CEO of AbeBooks. Photo: LinkedIn
Similarly, Blum managed to survive the dot-com bust, and merged his company with Victoria-based AbeBooks. He moved to the island, and helped to grow the latter to an eventual acquisition by Amazon during another economic crisis — the 2008 financial crash.
"Amazon acquired us through the most difficult phase, actually," said Blum. "And the reason why we were able to do that is because we were already profitable, and we didn't really need to sell."
Demand for AbeBooks items — used and collectible books — remained relatively consistent throughout the recession. But it was this pursuit of sustainability that put the company in the best place possible to be acquired.
"We were in a relatively strong position, so [Amazon] wanted us strategically, but we also didn't have to sell," said Blum. "And that creates that dynamic in a sales process, where you have the opportunity to walk. Otherwise, [the buyer] can push you around."
Having the upper hand meant that the company could retain its culture and values: AbeBooks still operates today in Victoria, as a subsidiary of Amazon.
Advice for entrepreneurs today
Today, Blum is a partner at Acton Capital, which has invested in companies such as Mobify (sold to Salesforce in 2020) and Chef's Plate (sold to Hello Fresh in 2018). From the perspective of an investor, Blum sees the current economic headwinds as a good thing.
"Even though I'm a big fan of innovation and wanting to get funding for entrepreneurs, there was just too much money in the market," said Blum. "Valuations were going too crazy. And I think a bit of a reset right now and an adjustment is healthy for the market, too."
Aylesworth, who is now a local business advisor, shares how he sees "lemonade in the downturns."
"When there's a tailwind, it's remarkable what garbage flies," he said. "And when there's a headwind, I think it gets sorted out really quick. And hope, as a strategy, doesn't cut it."
Blum quotes Warren Buffett — "You never know who's swimming naked until the tide goes out."
"I think that's what a lot of companies are experiencing right now — they have to think more like entrepreneurs from [the perspective of] traditional entrepreneurs that are building companies bootstrapped, and not entrepreneurs that have a ton of venture money, and are burning through that just to create a few more percentages of growth," he added.
6 closing tips for entrepreneurs
"People are fearful, right? If things aren't working, they quickly shift gears. We were very niche-focused: we focused on a very narrow market, and it's been very successful for us. So try not to be the generalist; try to be very specific."
"Go outside, and figure out how you can get things done without spending a million dollars a month. Take that advertising budget and do things that are going to lend you the same results, even if it's in a different time period."
"People will come and say, 'This isn't gonna work, you guys aren't making it, the numbers don't match.' Whatever it is, continue your path day after day. You will get there if you're determined and confident and challenged enough to get there."
"Get good advisors, get good mentors, people that have gone down the path before you — there's lots of them wherever you look. And just ask them. People are willing to be helpful, they're willing to teach you if you ask the right questions in the right way. And you can learn a lot and avoid a lot of mistakes. So seek out the help that you need from mentorships, or advisors, or consultants, or guides."
"There's a really good case study of Nicole Smith, CEO of Flytographer — [the business] totally adapted to thrive in the COVID times. [FunctionFox was] really fortunate: we have an online business selling software to creative companies — they left the office, they needed something online. That was really good for us. But other businesses like Flytographer, where their focus was on travel and there was no travel during COVID — what do you do? How do you take a travel business or a tourism business and actually shift that?
"What Nicole did is a really good example of how you really need to adapt in order to thrive in those challenging times. She stayed focused, she stayed resilient, she was very resourceful. She asked for help from her staff and other people around her and ultimately she's still thriving based on how she adapted during that time."
Be unique, and try to do something that not everybody else is doing.
"Don't look for how other people are making money. Look for what you can offer that's unique to the corporate market world. And stay focused on that."
Additional Info
Media Contact : Victoria Tech Journal
Source : https://victechjournal.com/p/navigating-economic-headwinds-victoria-tech-business-veterans