#IGNITE: Accelerating your Path to Commercialization
#IGNITE: Accelerating your Path to Commercialization
Monday, September 25, 2023 (8:30 AM - 3:30 PM) (PDT)
Description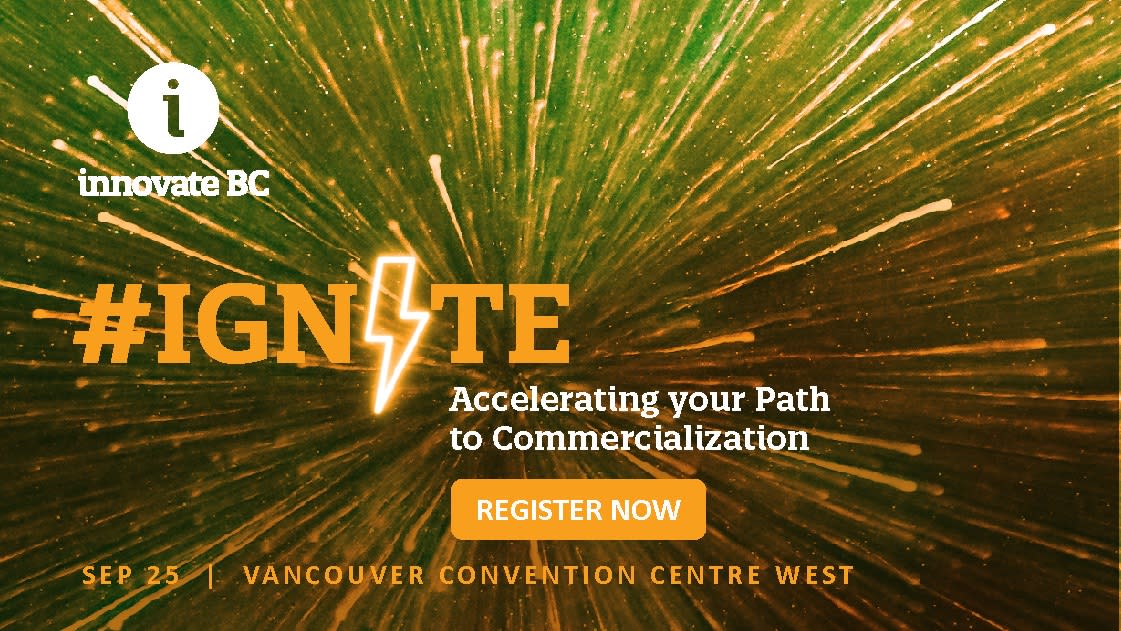 A One-Day Innovation and Funding Showcase
Innovate BC supports the development of ground-breaking technologies that are disrupting traditional industries in British Columbia. #IGNITE will bring together industry, academia, and investors to forge partnerships and spark ideas to address the economic, social, and environmental problems that we face. Join us for a full day of inspiring speakers and sessions, networking and pitching, and the announcement of over $1M in funding through Innovate BC's Ignite program.
#IGNITE will take attendees through the commercialization path, from development and validation to securing customers, while showcasing the support available to B.C. innovators at each stage and featuring success stories from those who have been there, done that.
Key learnings attendees can expect to walk away with include how to...
Advance from lab to market: Strategize your path to commercialization, from development and validation to securing customers
Connect with investors: Emerging technologies have the opportunity to showcase to an audience of VC firms, corporate and government funders.
Leverage your IP: Harness your intellectual property to accelerate and finance your business growth.
Find collaborator: Develop strategic partnerships with key industry, academic and community stakeholders.
There are also a number of exhibitor opportunities - must apply by August 25th.
Click here for the full agenda and to register.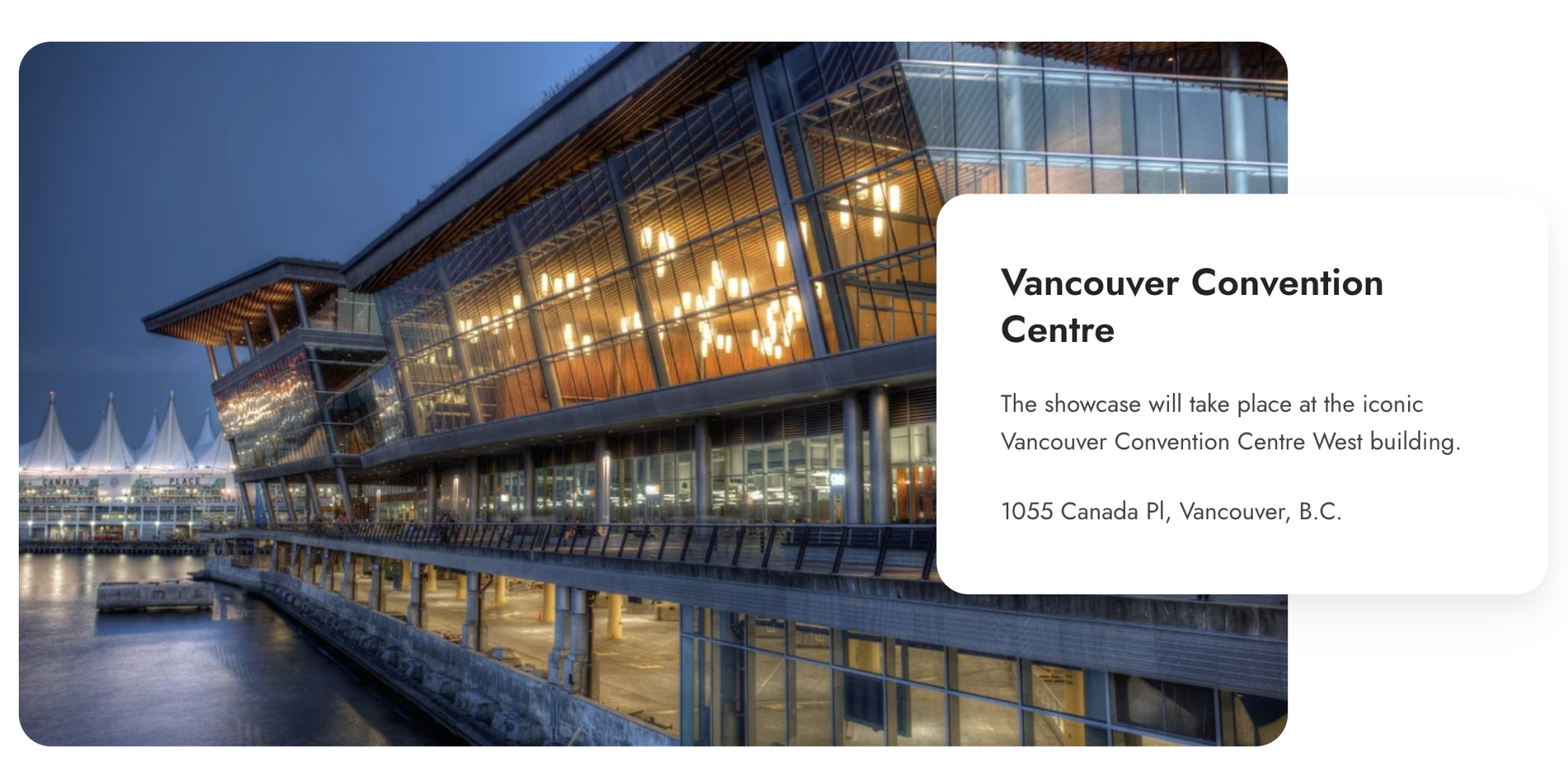 Vancouver Convention Centre



Vancouver

,

BC

Canada



Monday, September 25, 2023 (8:30 AM - 3:30 PM) (PDT)
Categories
Tech Events
Educational/Training
Conference
Pitch
Events have proven to be an amazing tool for VIATEC to serve our members and they often achieve multiple goals at once. They provide a dynamic vehicle to recognize our leaders as examples, to learn from each other and experts, to celebrate wins and failures.
This event calendar contains not only VIATEC organized events, but events from the local tech sector and community! Scroll, read and register!
Click the "+" icon to post an event to our calendar!*
*Subject to approval by VIATEC. Events must be a minimum of 3 weeks out or they may not be approved. Please include bullets for "What you'll learn" or "What will be discussed".
Questions? Contact tectoria@viatec.ca
[Full Event Calendar]  [VIATEC Events]  [Tech Events]  [Community Events]