2023 Discover Tectoria
Friday, June 2, 2023 (10:00 AM - 5:00 PM) (PDT)
Description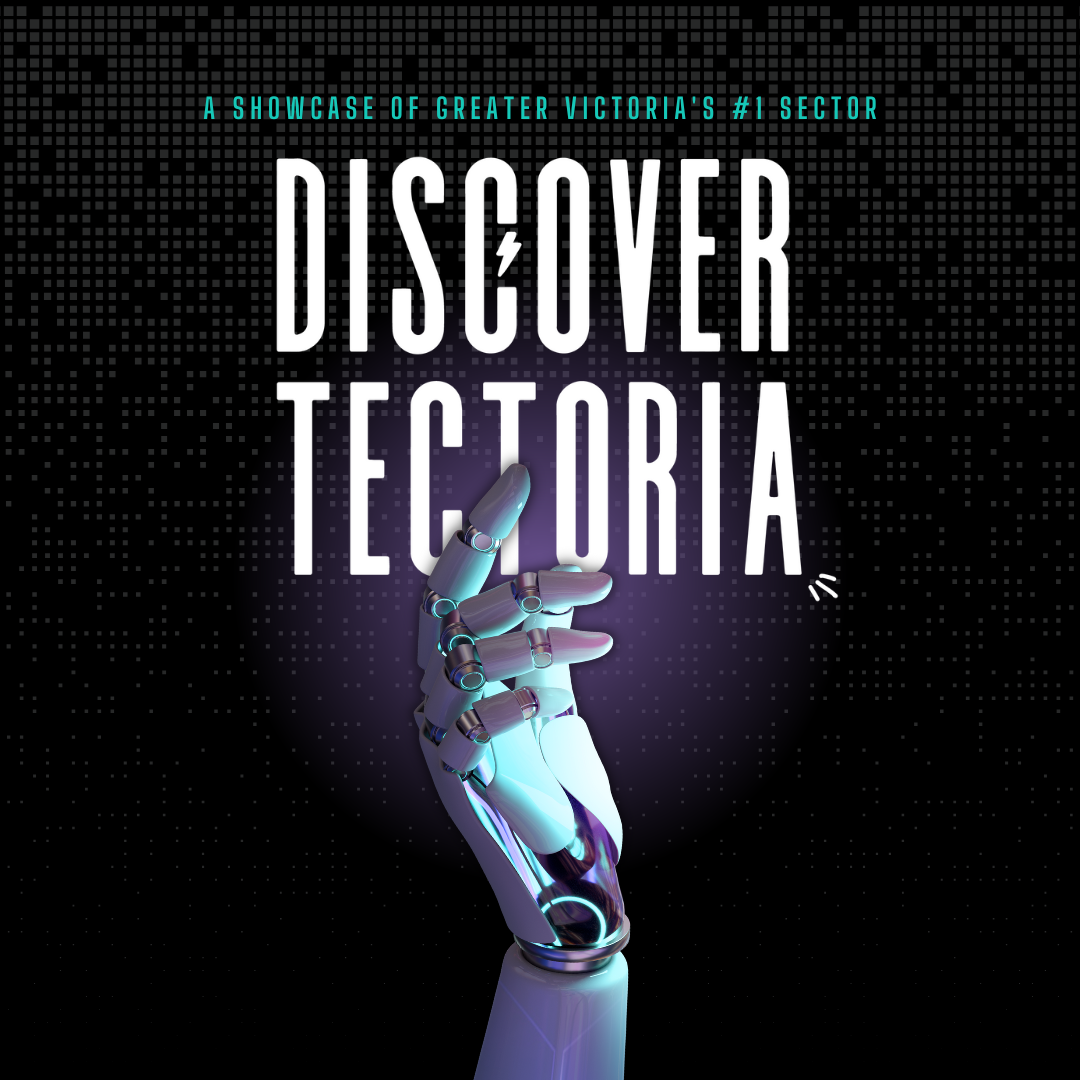 Discover Tectoria [June 2nd., 10AM - 5 PM] is an exposition of more than 75 Greater Victoria tech companies, research projects, interactive displays and community partners... under ONE roof. It's one of the only events where local community and visitors come together to discover the innovation that's stemming from right here in "Tectoria".
Attendees get to interact with the people and their creations to better understand who and what is driving Victoria's largest industry...leading to potential careers, connections or just an appreciated knowledge.
VIATEC created this event to open the eyes of potential employees, investors and policy makers to the vibrancy and potential of the local tech scene... not to mention inspiring tomorrow's inventors.
Who attends?
Job Seekers! Find out who's hiring and what you need to land your dream job. Bring your resumes and business cards!
Investors looking for new opportunities to engage and invest with local companies on the rise
Government officials and policy makers to hear first-hand about the challenges and opportunities facing BC tech companies
Media looking for fresh stories and the inside track on what's next for Canada's Smartest City
The general public! Whether you are still figuring out how to work a microwave, or know how to write your own code, there will be something for everyone to enjoy at Discover Tectoria
Students of all ages looking to engage in the tech community
Future grads searching for their next co-op placement or full time gig!
Regularly attracts as many as 4000 attendees!
Technology Exhibitors get to:
Showcase their company and products to potential future employees and customers
Increase your brand awareness
Conduct interviews right at the event
Participate in theatre discussions
Invite staff to network, learn and work their booth
Help drive home the vibrancy and importance of the local tech sector to policy makers
Get discovered by media outlets covering the event and prepping for future stories!
Give their team a chance to show their friends and family what they do
Help excite post-secondary students about tech careers and entrepreneurship!
Please see the registration link for Exhibitors package and details
As a Sponsor you get to:
Promote your company

Premium logo placement

Logo displayed prominently in sponsored area

Support acknowledged in conference material

Advertising and press releases

Listing on VIATEC website

Build new relationships and connections
For full details on exhibitor and sponsorship opportunities please review the information package or contact Michelle, mgaetz@viatec.ca or Georgia, gcowell@viatec.ca directly.

This one day expo is Free to attend and no registration is necessary - donations to the Food Bank Challenge are encouraged. For event logistics please contact Anna Quinn, anna@viatec.ca
Images
Pricing
Single Exhibitor Package
Non member $1,250.00
Company member $1000
Sustaining Patron member $875
Community Builder $625.00
Double Exhibitor Package
Non member $1,750.00
Company member $1400.00
Sustaining Patron $1225.00
Community Builder $875
Startup Alley Exhibitor Package
* This area is reserved for Startup companies that are 3 yrs. old or less
Non member $250.00
VIATEC Company member receives a $100 discount
Crystal Garden
713 Douglas St



Victoria

,

BC

V8W 3M6

Canada



Friday, June 2, 2023 (10:00 AM - 5:00 PM) (PDT)
Categories
VIATEC Events
Tech Events
Community Events
Educational/Training
Events have proven to be an amazing tool for VIATEC to serve our members and they often achieve multiple goals at once. They provide a dynamic vehicle to recognize our leaders as examples, to learn from each other and experts, to celebrate wins and failures.
This event calendar contains not only VIATEC organized events, but events from the local tech sector and community! Scroll, read and register!
Click the "+" icon to post an event to our calendar!*
*Subject to approval by VIATEC. Events must be a minimum of 3 weeks out or they may not be approved. Please include bullets for "What you'll learn" or "What will be discussed".
Questions? Contact tectoria@viatec.ca
[Full Event Calendar]  [VIATEC Events]  [Tech Events]  [Community Events]