Events have proven to be an amazing tool for VIATEC to serve our members and they often achieve multiple goals at once. They provide a dynamic vehicle to recognize our leaders as examples, to learn from each other and experts, to celebrate wins and failures.
This event calendar contains not only VIATEC organized events, but events from the local tech sector and community! Scroll, read and register!
Click the "+" icon to post an event to our calendar!*
*Subject to approval by VIATEC. Events must be a minimum of 3 weeks out or they may not be approved. Please include bullets for "What you'll learn" or "What will be discussed".
Questions? Contact tectoria@viatec.ca
[Full Event Calendar]  [VIATEC Events]  [Tech Events]  [Community Events]
LIFT CEO Retreat 2022
Wednesday, September 21, 2022 3:00 PM - Friday, September 23, 2022 12:00 PM (PDT)
Description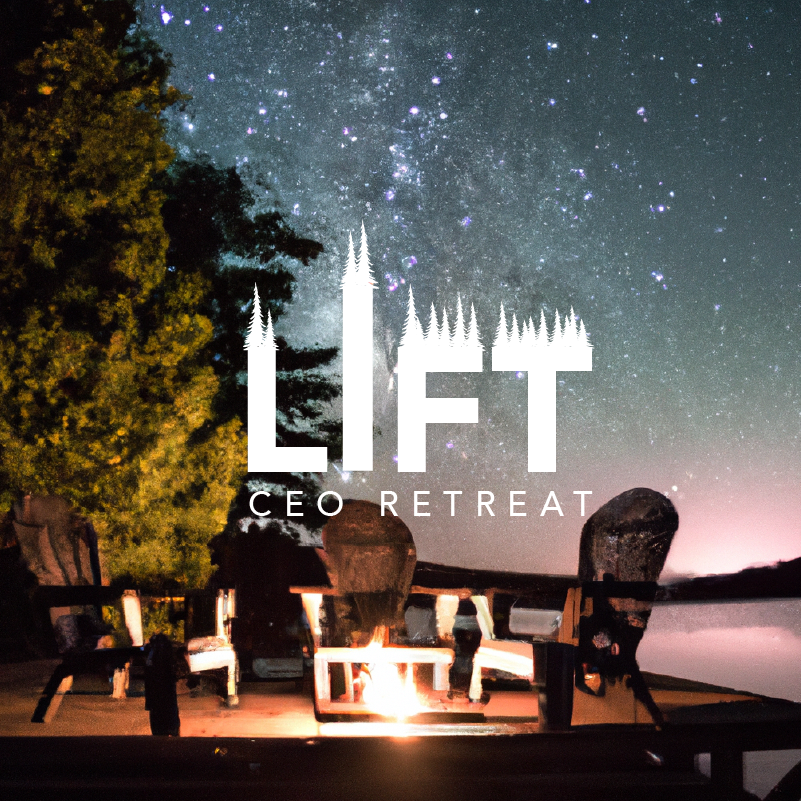 The world has been turned upside down in recent years and that means leaders need to develop new skills and stronger relationships to navigate the challenges and seize the opportunities. Because you are playing a critical role in the success of your company and our community, we have created LIFT as a new annual retreat where a small group of leaders will gather to learn new skills and concepts, share their experiences and build a stronger circle of support.
We've made this a retreat to help you get away and focus on you as a leader. It will be tightly packed with rich content, applied learning and space for each leader to connect and build stronger relationships with their peers. We know time is your most valuable resource so we got clever with the agenda.
We picked you because we believe that you and your venture are critical to the future of our tech sector and we believe you value growing as a leader and connecting with peers. We are limiting this event to 20-30 leaders and we have made it a sweet deal that includes your accommodations, food, transportation along with all of the content. I hope you'll join us for what we expect will become a highly valued annual gathering of our highest potential leaders.
Agenda
Speakers



Eric Termuende
Future of Work and Leadership Expert

A globally recognized thought leader, bestselling author, and speaker, Eric Termuende brings a fresh perspective to workplace culture and the future of work. A former World Economic Forum Global Shaper, Termuende was recognized as one of the Top 100 Emerging Innovators under 35 by American Express, and his ideas have been featured in Forbes, Thrive Global, The Huffington Post, The Globe and Mail, and more. From the stage of TEDx to BUILDEX to Coca Cola and the Milken Global Conference, Termuende inspires, challenges, and opens minds to opportunity and doors to growth.




Patricia Galaczy, B.A., M.I.R. (she/her)

For over twenty years Patricia has been working at the intersection of leadership development and mindfulness training – helping leaders—at all levels—lead by developing healthy mind states.


Creator of The Art of Dialogue and Associate Faculty with Royal Roads University, Patricia designs and delivers original, evidence-based leadership curriculum with a focus on healthy minds and healthy organizations.





Jan Rybeck, MCC


Jan's expertise builds from 30 years of experience and training in psychology, business, organizational and leadership development, and executive coaching. She is a sought-after facilitator, coach, and consultant with a proven track record building leadership capacity and results-based performance organization-wide.

Jan has held positions as Leadership Development and Coaching Practice Lead with Korn Ferry's US Government Division, Coaching Practice Manager at ICF International, and Mission Enablement Lead with DMI, Inc, an Enterprise Engineering firm, where she built and lead a coaching team of over 40 seasoned coaches as part of large-scale development programs with the Department of Defense. Additionally, she has co-owned and managed several small businesses.





Dan Pontefract




With twenty-five plus years of experience helping leaders and organizations shift to higher levels of employee engagement, productivity, and bottom-line results, Dan Pontefract knows what it takes to make change happen.

Dan is the award-winning and best-selling author of four leadership / management books: LEAD. CARE. WIN. How to Become a Leader Who Matters, OPEN TO THINK, THE PURPOSE EFFECT and FLAT ARMY.

Dan is honoured to be on the Thinkers50 Radar list. HR Weekly listed him as one of its 100 Most Influential People in HR. PeopleHum listed Dan on the Top 200 Thought Leaders to Follow and Inc. Magazine listed him as one of the top 100 leadership speakers.




Brenda Bailey

, MLA and founder of Silicon Sisters Interactive




Brenda Bailey was elected MLA for Vancouver-False Creek in 2020. She serves as the Parliamentary Secretary for Technology and Innovation.

Brenda co-founded Canada's first women-owned and operated video game studio in 2011, in response to the lack of high-quality games being developed for women and girls. She most recently served as the Executive Director of DigiBC, the Interactive and Digital Media Industry Association of British Columbia, where she worked to strengthen the province's growing creative tech industry and continued her commitment to bring more diversity and inclusion to the tech sector.
Topics
The Great Comeback: Building a Thriving Culture in a Post-COVID World with Eric Termuende
With five years of change happening in the past two months, there is no "normal" to go back to anymore, and the responsibility to create a culture of safety, experimentation, and belonging is more important now than ever before.
Taking care of the mind that leads by Patricia Galaczy
Successful leadership requires taking care of the mind that leads. Providing a theoretical foundation grounded in the latest neuroscientific and scientific research, this practical and experiential session will offer a combination of guided practice, reflection, theory and question and answer to help leaders ground and remain resourced, relaxed and responsive

as they lead

.
Work-life balance is not the answer with Dan Pontefract
For years, leaders have got it wrong. Work-Life Balance, while noble, falls short of what truly is required to lead an organization or team in a post-pandemic world. There are several factors that permit and prohibit people the chance to thrive at work. The same is true for their lives. When leaders understand what those factors are, they are more likely to create the environment that allows their people to bring their best selves to work. It also benefits their personal lives. Thus, the relationship between work and life is critical. But it goes well beyond balance.
Digging into your Vertical Mindset with Jan Rybeck and Steve McGuinness
Leaders at all levels are facing challenges they have never known before. It's no longer enough to be good at what you do,…or even the best. Leaders need to have a greater range of understanding, resilience, empathy, and ability to respond that enables them to adapt and lead across constantly changing situations.
Vertical Development builds the capacity to adapt and grow new mindsets for meeting the complex realities of today…and opportunities of tomorrow. Vertically developed leaders are able to think more systemically, see the long-term possibilities, embrace challenges from multiple perspectives, and lead as interdependent collaborators. They effectively toggle between what's on the horizon, what it takes to get there, how best to engage others in the journey, and how to thrive through it all.
These leaders are needed at all levels, not just in formal or senior leadership roles. Vertical development assessments are an important tool in helping leaders grow more adaptive mindsets.
Venue
All of this will be happening at

on Pender Island September 21-23




Poets Cove Resort & Marina, the premier luxury resort in the Southern Gulf Islands and home to the best sunset views on Pender Island. Poets Cove is the perfect escape, offering a luxury boutique retreat framed by charming Arts & Crafts architecture, lush gardens and breathtaking ocean views.



Thanks to our partners
What's included?
- 2 nights stay at Poet's Cove
- Meals during the conference
- Transportation to and from the venue
- VMI assessment and virtual 1 on 1
- All sessions and experiences
- Unforgettable memories
LIFT your network
…your mindset
…your skills
…your leadership
…your team
Pricing
$1500 per ticket for Non-Members
$1200 per ticket for VIATEC Members
$1050 per ticket for Sustaining Patron Members
$750 per ticket for Community Builder Members
Poet's Cove Resort & Spa
9801 Spalding Rd



Pender Island

,

BC

V0N 2M3

Canada



Wednesday, September 21, 2022 3:00 PM - Friday, September 23, 2022 12:00 PM (PDT)
Categories
VIATEC Events
Tech Events
Community Events
Educational/Training
Leadership
Story Telling
Diversity, Equity and Inclusion